On This Page
Who We Are
The Fantasy Topics website was founded in July 2021, covering the latest news and guides on all things Fantasy. Our professional team of writers covers popular TV series and films, Anime, Gaming, and much more.
We're a Google News approved publisher. Follow us!
Dive deep into the heart of Pelican Town with our comprehensive guides, tips, and expert advice on Stardew Valley. From beginners taking their first steps on their farm to seasoned players seeking advanced strategies, we offer a treasure trove of content for every Stardew enthusiast.
Similarly, if you're enchanted by the Wizarding World, immerse yourself in the enigmatic depths of Hogwarts and beyond with our extensive insights, tips, and perspectives on Harry Potter. Whether you're a Muggle encountering the magic for the first time or a seasoned member of the Order seeking deeper mysteries, our collection of articles promises a spellbinding experience for every Potter enthusiast.
Our Team
Zoe Roche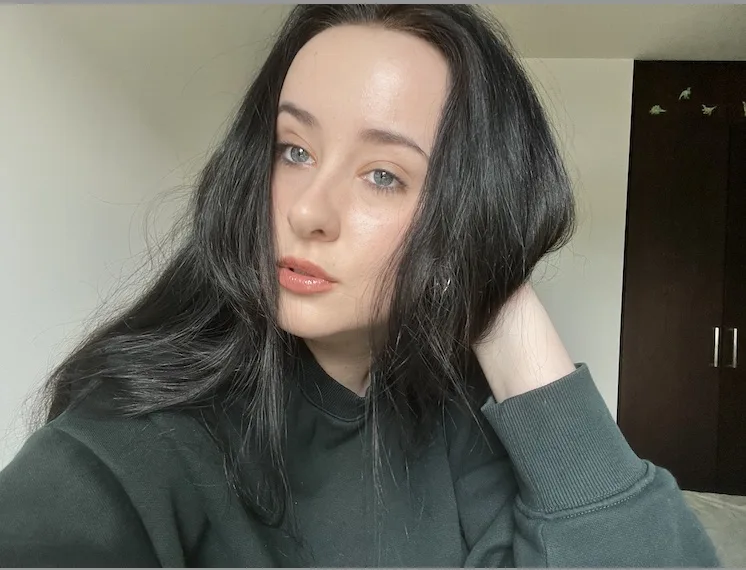 Meet Zoe, a wordsmith with a flair for the digital realm. Armed with an English degree and a rich tapestry of writing experiences, she crafts narratives both in literary and virtual landscapes.
For half a decade, the enchanting universe of Stardew Valley has seen Zoe's unwavering dedication. Clocking in over 1000 hours, her farm is more than just land—it's a testament to patience and strategy.
Zoe's approach to the game is thorough, to say the least. Whether it's tracking down The Mayor's misplaced shorts or navigating the enigmatic challenges set by Qi, she's accomplished every quest and unlocked every heart scene.
From the treacherous depths of the mines to the shimmering sands of the desert, Zoe's journey is marked by milestones like the "Master Angler" and the "Mystery Of The Stardrops" achievements. Her experience speaks volumes, solidifying her place as a genuine Stardew Valley veteran.
---
Mir Rafay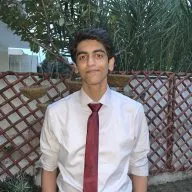 Rafay is THE video game guy. Pick a game. Any game. Chances are, he's probably finished it.
He's particularly fond of Minecraft, having been an active player for over 10 years! Unblocking every single achievement in the game was a walk in the park for Rafay.
Whether it's making an army of Iron Golems or killing the Ender Dragon with a simple bow, he's done it all! His Minecraft virtual self boasts a Captain Jack Sparrow skin with an Enchanted Netherite Sword, slaying all mobs who dare traverse his area!
If you're skillful and daring enough, challenge him to a 1v1 in Skywars – but don't say we didn't warn you!
When he isn't focused on playing games, Rafay writes about – you guessed it – video games!
---
Acacia Crossley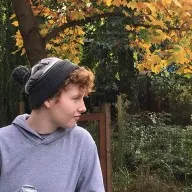 A freelance creative writer, Acacia has been inspired by all things fantasy ever since they were introduced to Harry Potter and the original Yu-Gh-Oh! series at the ripe old age of 7.
With a film degree and 7 years of academic media experience under their belt, Acacia has since gone on to indulge in their own fantasy-based work.
Between developing their own animated fantasy series and writing a novel, Acacia now spends their free time researching engaging in anime fan spaces, and watching as much anime as 24 hours allows.
---
Makayla Weaver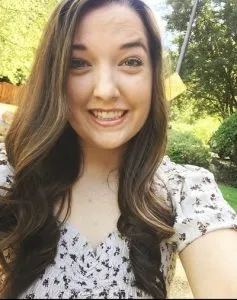 Makayla is a freelance writer, blogger, and content creator. She started reading the Harry Potter series at age 8 and finished all of them. She's read them again since then as well.
Makayla watches all the movies every year and never tires of them. J.K Rowling's origin story of how she became a novelist inspired Makayla to continue to pursue her passion for writing.
---
Kabeer Ajenifuja
Kabeer is a freelance writer and content creator. When he's not writing, he's found binging anime, reading manga, and exploring different anime soundtracks.
Kabeer has been a writer from the onset. Along the process, he discovered anime and manga, which has revolutionized his writing career as he enjoys writing about them. Attack on Titan is his all-time favorite anime. SHINZOU WO SASAGEYO!
---
Ramsha Azad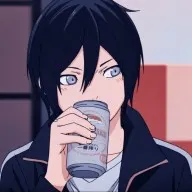 Ramsha is an enthusiastic writer, who is also really passionate about anime, and loves to write about it as well. She grew up watching anime like Naruto, DBZ, and Bleach, which encouraged her to explore other anime and write about them as well.
Apart from writing about her favorite anime and characters, she draws them as well in her free time. She has also played tons of anime-related video games, especially from the Pokemon series.
---
Jurie Hendrik Human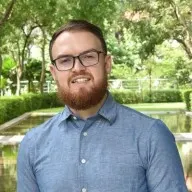 JH Human holds a bachelors degree in BIS Multimedia, is a lifelong learner, and a proud member of the certified-geek community.
From Lord of the Rings to Harry Potter; from Star Wars to Star trek; from The Witcher to Rick and Morty – there's no fantasy or sci-fi universe he hasn't explored to infinity, and beyond.
And, whatever free time he doesn't spend binging his favorite shows or movies, he spends reading the books, playing video games, or building lego sets from the same universes.
However, Middle Earth remains his one true love. He has eagerly devoured nearly all of Tolkien's writings and rewatches the LOTR trilogy – which he also considers to be the best films of all time – on an annual basis.
After all, as Gandalf himself said, "It's a dangerous business, Frodo, going out your door."
---
Kate Tiu
Kate is a self-proclaimed Slytherin (but is actually a Ravenclaw), loves the color purple, is a certified Ghibli lover and a freelancer who loves to sip on matcha, and has a micro-obsession with crystals and bracelets.
She grew up watching Disney movies and even memorized their dialogues by heart.
Her interest in anime started when she first watched Sailormoon on their small box TV back in the 90s. Ever since then, her interest branched from everything magical to mecha (anime or not).
The works of Hayao Miyazaki, especially Spirited Away (her favorite movie), have made a profound impact in her interest in anime, which eventually led to crafting and cosplaying.
---
Cat Webling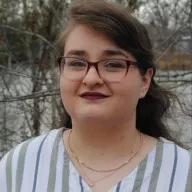 Cat Webling is an actress, author, and lover of cute games and fantasy adventures.
Cat has more than 285 hours in Stardew Valley and will happily wrack up more. In her longest-running farm, she is married to Harvey, has completed the community center and the movie theater, and is currently exploring every inch of Ginger Island.
She works as an editor for SUPERJUMP Magazine, is an active member of the Kansas Authors Club, and daylights as a copywriter for hire.
Cat writes from her home, which she shares with her loving partner, adorable son, and several very cute cats. You can find her on Steam as KittyCatThang.
---
Chloe Parpworth-Reynolds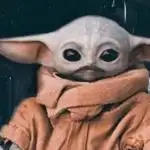 Chloe Parpworth-Reynolds is a nerd in every form of the word. Loving Sci-Fi and fantasy from an early age, and dabbling with anime in her teen years, there isn't a nerd genre that Chloe hasn't tested out.
Nowadays, Chloe is most commonly found with her nose stuck in a book, and she's recently discovered a love for Sci-Fi and scientific horror, with cryptozoology right at the top of the list.
Alongside this, Chloe closely follows Marvel movies and has a long-time love for Harry Potter, Yu-gi-oh!, and Pokemon.
---
Josh Gill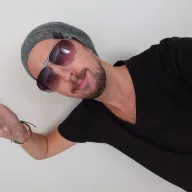 Josh is a massive fan of LEGO, particularly of LEGO Star Wars, Marvel, and Lord of the Rings.
He has been collecting for as far back as he can remember, and his current favorite set is the LEGO AT-ST Raider (75254).
Josh's collection of LEGO sets currently stands at around 150 different sets, from small battle packs to large extensive builds, and when it comes to minifigures…well, he's lost count!
Having attended several comic-cons around the world, he has made sure to visit the LEGO stands and see what rarities he can find (although not necessarily afford)!
So if you want to know ANYTHING about LEGO or Star Wars, then josh is the man for you!
---
Louise Y. Wilson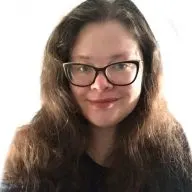 Louise Y. Wilson is an Australian writer and content maker with a lifelong passion for The Lord of the Rings. She read the books at 12 and has reread them every five years since.
Louise has watched the Peter Jackson film trilogy probably more times than is healthy. She also has a soft spot for the Ralph Bakshi animated version and The Lord of the Rings musical.
---
Paulina Rodriguez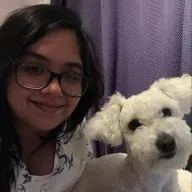 Paulina is a freelance journalist with experience writing about video games, books, and non-fiction. She discovered Harry Potter in 2007 and was an active member of several fan clubs online in the Spanish community.
As a former fanfiction writer and research lover, her knowledge of Harry Potter stays as fresh as the first time she started reading the saga.
---
Amanda Adie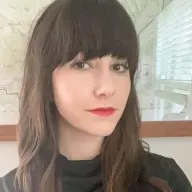 Amanda is a writer, philosopher, and halfling bard in her D&D group. She holds a Master's degree in philosophy from UW-Madison, with a concentration on the aesthetics of literature and games.
Her favorite virtual world is in the game Stardew Valley, where she has clocked just over 700 hours and has high aspirations to break the thousand hour hurdle by 2023. Her main farmer, Fig, is happily married to Harvey with two beautiful, pixelated children.
---
Kejsi Rama
Writing has always been a passion for Kejsi, in addition to getting lost in film plots, reading books, and binge-watching TV series. And as an avid fan of fantasy films, Witcher is an all-time favorite!
This website brings together all these passions into interesting articles full of insights and more about the mystique world of Geralt!
---
Jessica Suess
A fan of fantasy since childhood, Jessica has a Masters in ancient history and religions from the University of Oxford.
While studying, she worked in the Eagle and Child pub, which was famously the meeting place of the Inklings, a literary group that met at the pub and included both J.R.R. Tolkien and C.S. Lewis.
If you watch closely, you may see her in the background of X-Men: First Class, as she was an extra when they were filming in Oxford.
---
Editorial Guidelines & Publishing Principles
At Fantasy Topics, our objective is to provide unique, educational, and inspiring content to help people find answers.
Providing accurate, original, and engaging content is our top priority. Ethics is important to us, and as a team, we strive to keep our content free of conflicts.
If you have any concerns about any of our articles or how they can be improved, please reach out to us at; [email protected].
Owner Information
Fantasytopics.com is a trading name of the company Hopnetic Limited, registered in England. Hopnetic is an online media group and digital publisher. Hopnetic's brands include Horsey Hooves, Numerology Sign, Fantasy Topics, Homely Rugs, Astrology Season and more!
Company number: 12564062.
Registered office address: 1st Floor, Unit 12 Compass Point, Ensign Way, Hamble, Southampton, Hampshire, England, SO31 4RA.
Contact Us
If you have any questions or feedback, please contact us at;
Email: [email protected]
We aim to respond within 24 hours.