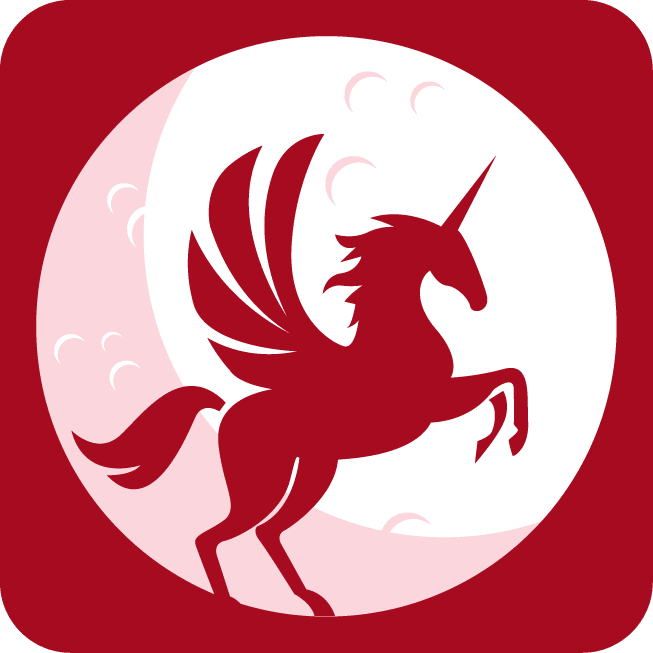 Fantasy Topics covers the latest news and guides on all things fantasy. Featuring TV & Film (Harry Potter, Lord of the Rings, and The Witcher), Anime (Naruto, Attack on Titan, Demon Slayer), Gaming (Skyrim), and much more!
Meet The Team
Jessica Suess
A fan of fantasy since childhood, Jessica has a Masters in ancient history and religions from the University of Oxford.
While studying, she worked in the Eagle and Child pub, which was famously the meeting place of the Inklings, a literary group that met at the pub and included both J.R.R. Tolkien and C.S. Lewis.
If you watch closely, you may see her in the background of X-Men: First Class, as she was an extra when they were filming in Oxford.
Makayla Weaver
Makayla is a freelance writer, blogger, and content creator. She started reading the Harry Potter series at age 8 and finished all of them. She's read them again since then as well.
Makayla watches all the movies every year and never tires of them. J.K Rowling's origin story of how she became a novelist inspired Makayla to continue to pursue her passion for writing.
Jelena B
Jelena is a writer passionate about fantasy, science fiction, manga, and anime. She loves books and analyzing them from different perspectives and loves meeting people online.
Fantasy has always been a huge part of Jelena's life. She has a Ph.d. degree in English Literature, which focuses on J.R.R. Tolkien, Philip Pullman, and J.K. Rowling. Jelena was first introduced to fantasy through Lord of the Rings by J.R.R. Tolkien and then extended her love of fantasy through works by Brandon Sanderson and anime and manga of the same genre.
Jelena is a writer and researcher of science fiction and fantasy literature and spends her free time reading and writing about this topic.
Kabeer Ajenifuja
Kabeer is a freelance writer and content creator. When he's not writing, he's found binging anime, reading manga and exploring different anime soundtracks.
Kabeer has been a writer from the onset. Along the process, he discovered anime and manga, which has revolutionized his writing career as he enjoys writing about them. Attack on Titan is his all-time favourite anime. SHINZOU WO SASAGEYO!
Ramsha Azad
Ramsha is an enthusiastic writer, who is also really passionate about anime, and loves to write about it as well. She grew up watching anime like Naruto, DBZ, and Bleach, which encouraged her to explore other anime and write about them as well.
Apart from writing about her favorite anime and characters, she draws them as well in her free time. She has also played tons of anime-related video games, especially from the Pokemon series.
Chloe Parpworth-Reynolds
Chloe Parpworth-Reynolds is a nerd in every form of the word. Loving Sci-Fi and fantasy from an early age, and dabbling with anime in her teen years, there isn't a nerd-genre that Chloe hasn't tested out.
Nowadays, Chloe is most commonly found with her nose stuck in a book, and she's recently discovered a love for Sci-Fi and scientific horror, with cryptozoology right at the top of the list.
Alongside this, Chloe closely follows Marvel movies and has a long-time love for Harry Potter, Yu-gi-oh!, and Pokemon.
Pippa Siddle
Philippa (Pippa) holds a degree in History and was introduced to the world of Tolkien at an early age via bedtime readings of The Adventures of Tom Bombadil and The Hobbit.
Her interest and enthusiasm for all things fantasy evolved and grew as she herself did and she is now an avid fan of many tv shows, films and novels taking place in a myriad of strange and wonderful worlds.
Her favorite Lord of the Rings book and film is The Fellowship of the Ring and she hopes someday to visit New Zealand with her sister to experience the scenery and sets which were featured in the movie adaptations.
Acacia Crossley
A freelance creative writer, Acacia has been inspired by all things fantasy ever since they were introduced to Harry Potter and the original Yu-Gh-Oh! series at the ripe old age of 7.
With a film degree and 7 years of academic media experience under their belt, Acacia has since gone on to indulge in their own fantasy-based work.
Between developing their own animated fantasy series and writing a novel, Acacia now spends their free time researching engaging in anime fan spaces and watching as much anime as 24 hours allows.
Victor Cordova
An anime fan from his earliest childhood, Victor loves to write about all things related to fantasy. Books, comics, TV shows, movies, you name it. He has studied the production process and audiovisual production and aspires to become a professional fantasy writer and develop an original franchise.
His interests include all things related to Harry Potter, Lord of the Rings, Doctor Who, Jojo's Bizarre Adventure, and plenty of roleplaying videogames and trading card games.
Kejsi Rama
Writing has always been a passion for Kejsi, in addition to getting lost in film plots, reading books, and binge-watching TV series. And as an avid fan of fantasy films, Witcher is an all-time favorite!
This website brings together all these passions into interesting articles full of insights and more about the mystique world of Geralt!
Louise Y. Wilson
Louise Y. Wilson is an Australian writer and content maker with a lifelong passion for The Lord of the Rings. She read the books at 12 and has reread it every five years since.
Louise has watched the Peter Jackson film trilogy probably more times than is healthy. She also has a soft spot for the Ralph Bakshi animated version and The Lord of the Rings musical.
Paulina Rodriguez
Paulina is a freelance journalist with experience writing about video games, books and non-fiction. She discovered Harry Potter in 2007 and was an active member in several fan clubs online in the Spanish community.
As a former fanfiction writer and research lover, her knowledge of Harry Potter stays as fresh as the first time she started reading the saga.
Christopher Proffit
Christopher was born in Edmonton, Alberta, Canada, and has been a life-long fantasy fan from a very early age. He has always been fascinated by the fantasy world that Tolkien had built, and has enjoyed the many genres and stories that it has inspired. Dungeons & Dragons as we know it now owes much of its conception, charm, and longevity to both the beautiful and complex world Tolkien had built for us.
Christopher is also an avid Harry Potter fan (to say the least!). He has read the books and watched the movies countless times, has been to Harry Potter world where he has enjoyed butterbeer, the talking portraits, and played a few rounds of Quidditch. He is a proud member of Ravenclaw, and his Patronus is a housecat (although he thinks it should be more like a tiger!).
Christopher is also a huge fan of the Song of Ice and Fire series, and is looking forward to the last 2 books to be released (hopefully soon).
Owner Information
Fantasytopics.com is a trading name of the company Hopnetic Limited, registered in England.
Company number: 12564062.
Registered office address: 1st Floor, Unit 12 Compass Point, Ensign Way, Hamble, Southampton, Hampshire, England, SO31 4RA.
Affiliate Disclosure
Fantasytopics.com is a participant in the Amazon Services LLC Associates Program, an affiliate advertising program designed to provide a means for us to earn fees by linking to Amazon.com and affiliated sites.
As an Amazon Associate I earn from qualifying purchases.
Contact Us
If you have any questions or feedback, please contact us.