One of the best things about the LEGO community is the shared adoration for creativity.
And few places showcase this love better than the LEGO Ideas website.
LEGO has covered many themes and media over the years in their sets, but there are still countless themes to adapt into brick form. That is why LEGO Ideas is such a great concept.
LEGO fans can show LEGO exactly what they want to see in their future sets.
Despite anime being one of the most popular visual media, LEGO has yet to create an anime-inspired set.
That is why many anime fans who also share a love for LEGO have taken to the LEGO Ideas website to show LEGO just how innovative, creative, and stunning an anime-themed LEGO set can be.
As of July 2022, there are 38 projects listed under the anime tag on the LEGO Ideas website.
Here are the top 15 LEGO anime set ideas you should go and support right now!
15. Anime Girl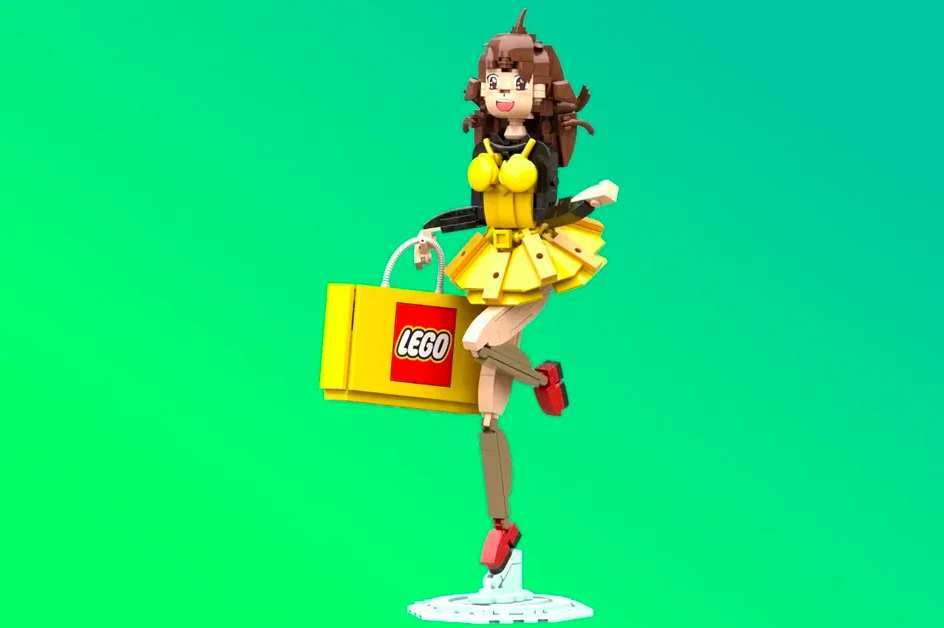 Unlike the other projects on this list, teljesnegyzet's Anime Girl doesn't depict a singular anime.
Instead, it captures the general idea and concept of how girls are stereotypically represented in anime.
With wide eyes and an exaggerated pose, the set is intended to be a display piece. Specifically for LEGO and anime fans to show their interests in a singular set.
The figure herself is carrying a LEGO bag and is dressed exclusively in LEGO colors.
14. Naruto Run!!!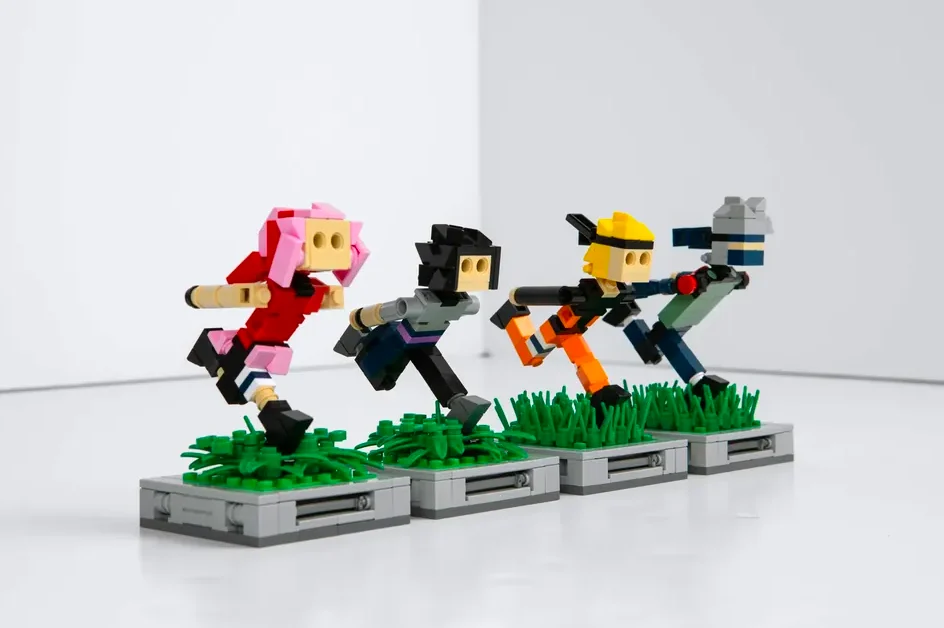 A classic throwback to the original Naruto Team 7, LordSoarin115's Naruto Run!!! project has already gained recognition from LEGO staff as a staff pick.
Naruto, Sakura, Sasuke, and Kakashi are all easily identifiable by their signature character design. Despite the set taking a very minimalist approach.
Even Kakashi's Sharingan power is represented in the set as an optional accessory.
The characters are positioned to replicate the iconic 'Naruto run', Which is the signature run of Naruto in the anime.
Read More: Strongest Characters in Naruto
13. Hello Kitty 1974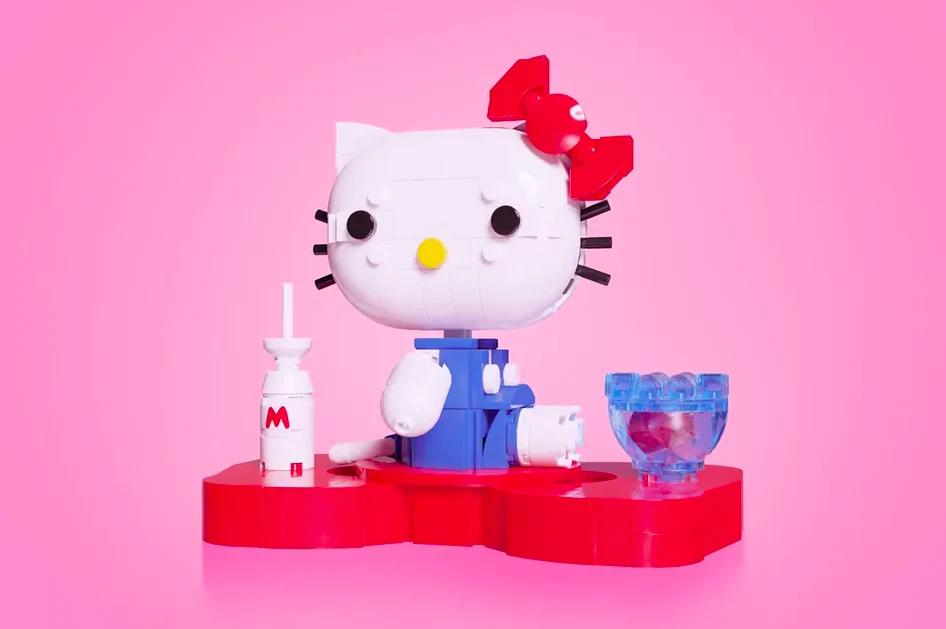 When Hello Kitty first appeared on a coin purse in Japan in 1974, it was an instant smash hit.
Since then, Hello Kitty has had her own animes, mangas, and countless product lines.
The Hello Kitty 1974 set designed by szabolego recreates the iconic original design of Yuko Shimizu and Yuko Yamaguchi's Hello Kitty.
Though intended as a display piece, the main Hello Kitty featured in the set is entirely movable.
Her arms and legs can be adjusted for a more dynamic pose while remaining stable on a large red bow base.
A carton of milk and a fish bowl is also featured in the set, staying true to the 1974 design.
12. Team RWBY's Dorm Room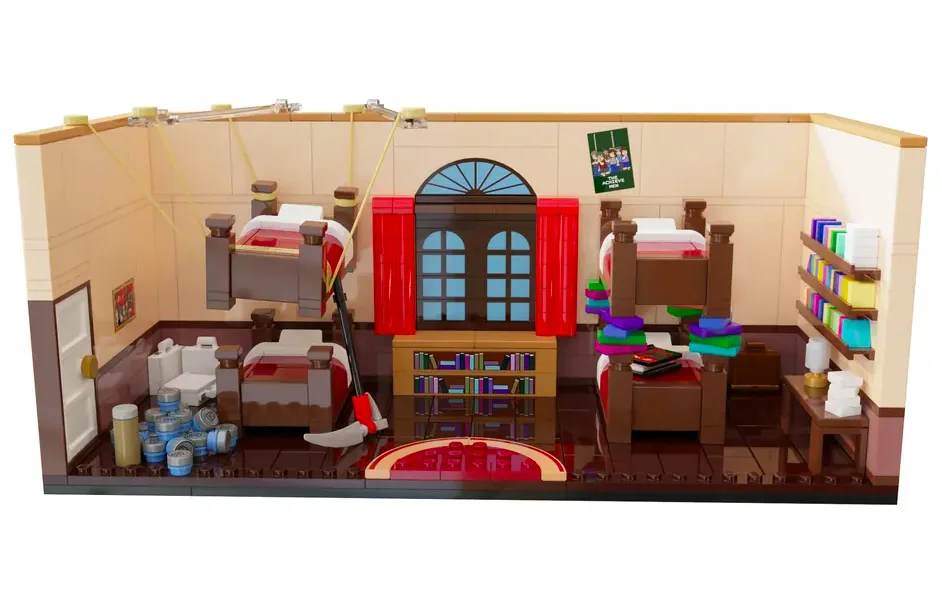 Many recently successful LEGO Ideas sets have been diorama models or building replicates depicting popular TV show sets.
LEGO Ideas 21336 The Office is proof that there is something about being able to step directly into your favorite show that the LEGO community is crazy for.
Perhaps that is why StarlordRockz's Team RWBY's Dorm Room project has already gained over 1,400 supporters on LEGO Ideas.
The dorm room itself is full of details that keen-eyed RWBY fans will be able to spot.
From Ruby and Weiss' suspended bunk bed to Yang's poster for The Achieve Men.
Ruby Rose, Weiss Schnee, Blake Belladonna, and Yang Xiao Long are all present in the set as Minifigures.
Each Minifigure has its own anime-inspired accessories. Such as Zwei, Ruby, and Yang's adorable dog.
11. Totoro And Friends BrickHeadz
The LEGO BrickHeadz range is one of the more diverse LEGO themes. Covering nearly everything, from Harry Potter characters to the Spice Girls.
Nyk75's BrickHeadz take on My Neighbor Totoro with their Totoro and Friends BrickHeadz showcases not just the title character but also two other magical forest creatures. A Soot and Chuu-Totoro.
Totoro himself is instantly recognizable beside the two other characters, including an umbrella and a noticeably larger size.
The only thing missing from the build is the detailed fur tuffs on Totor's body. But that can be easily overlooked, given how adorable the rest of the build is.
Read More: LEGO Harry Potter Advent Calendar 2022
10. K-ON! Light Music Club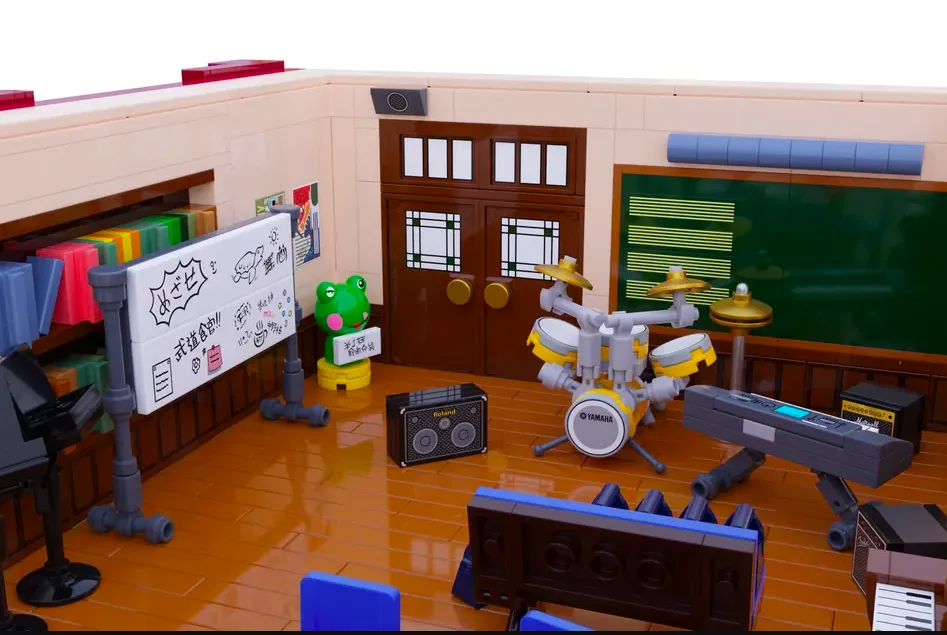 The second StarlordRockz build to make this list is their K-ON! Light Music Club set.
A project that currently has even more supporters than their Team RWBY's Dorm Room set.
Based on the K-On! anime, this set may look like a typical classroom at first glance.
However, a removable concert stage and numerous custom instruments and amps make for a very dynamic set. Much like the Light Music Club classroom set used in the K-On! anime.
There are various details relating to the series scattered around the set for fans to spot.
Though the 5 Minifigures included with the set are the most identifiable for K-On! anime fans.
These minifigures included are: Ritsu Tainaka, Mio Akiyama, Tsumugi "Mugi" Kotobuki, Yui Hirasawa, and Azusa "Azu-nyan" Nakano.
9. Captain Future's Comet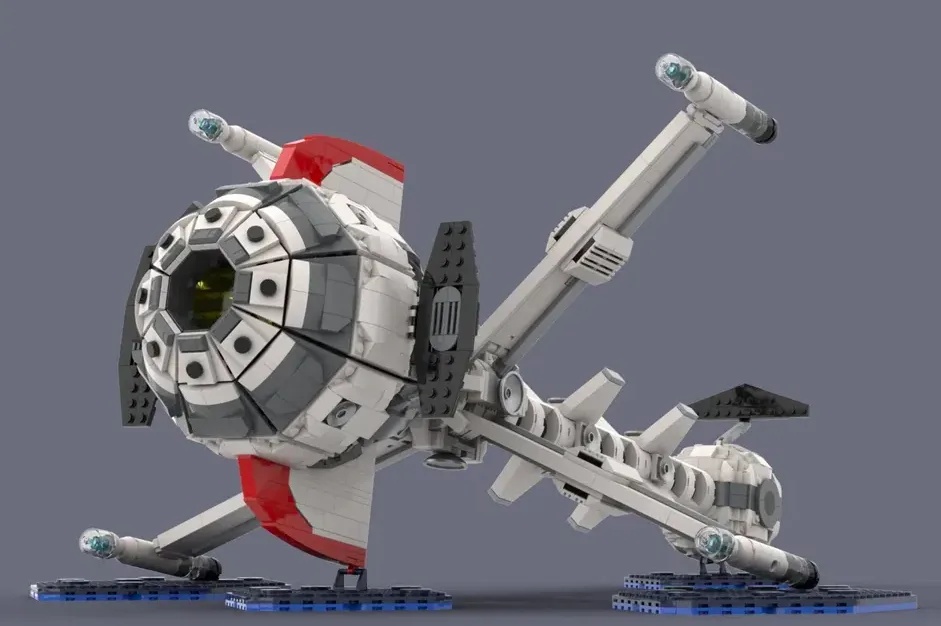 aiori's Captain Future's Comet set is clearly designed with an adult audience in mind.
Newer anime fans may be unable to identify the ship featured in the 1980s TV anime Captain Future.
However, for older Captain Future fans, The Comet is easily recognizable from the detail and odd shape of the build itself.
Captain Future's Comet is not a playable set despite including 4 Minifigures. But instead is intended as a display piece.
Because of the odd shape of the ship, the set comes with specially designed stand pieces.
These allow the ship to be displayed from a few different angles.
8. My Neighbor Totoro – LEGO Diorama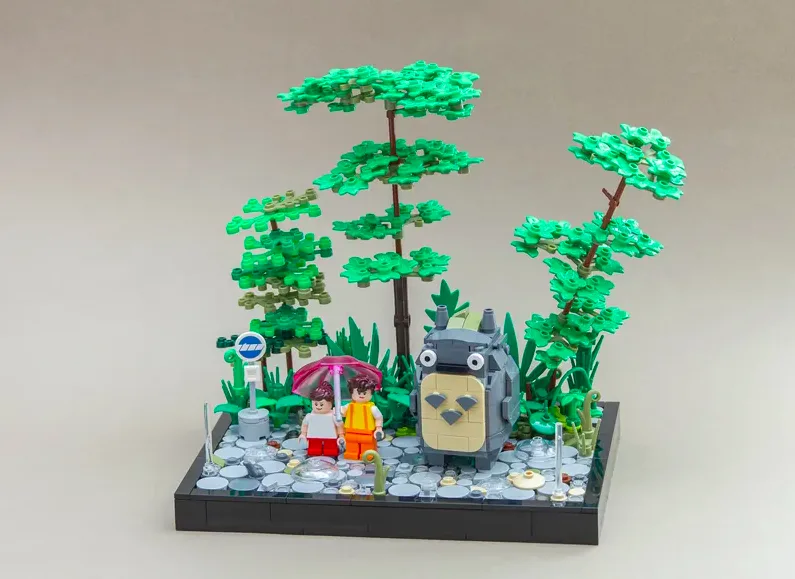 Though it is the second My Neighbor Totoro set on this list, 52ndStreetBricks' My Neighbour Totoro – LEGO Diorama throws fans into the film instead of highlighting specific characters.
With this build, fans can feel nature's influence on the film itself.
There are 3 large and posable trees and a painstakingly designed cobble path, making the Totoro figure seem much more at home in the build.
Several other additional details, such as a small grey frog and Satsuki and Mei Minifigures, help to provide that extra bit of magic to the set.
This is undoubtedly a display piece that any Studio Ghibli fan should want on their shelves.
7. Hello Kitty And Friends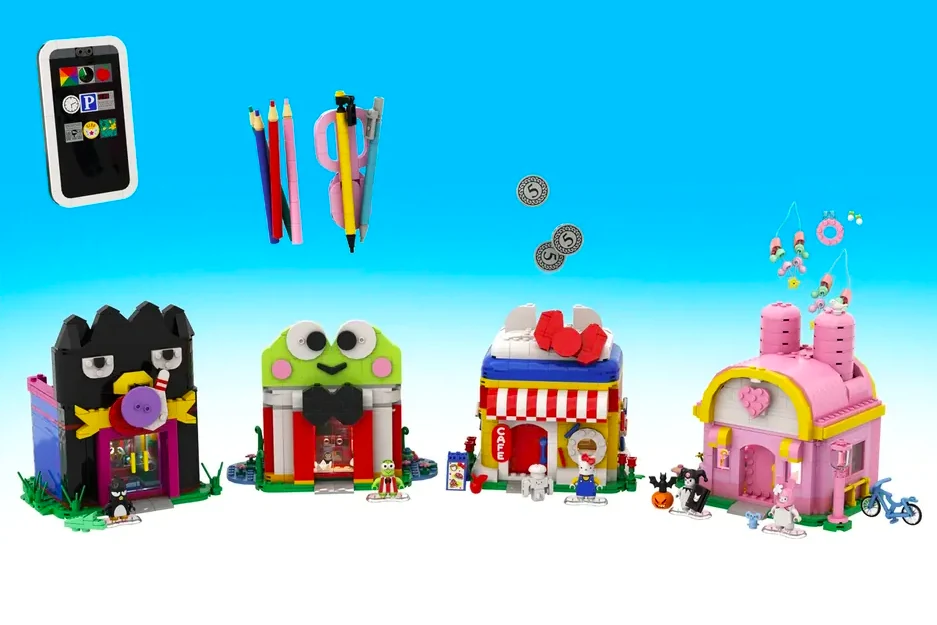 Though Hello Kitty is the most recognizable Sanrio character, plenty of their other characters are also very popular.
The Hello Kitty And Friends set by bulldoozer incorporate 6 iconic Sanrio characters (Hello Kitty, My Melody, Kuromi, Cinnamoroll, Keroppi, and Badtz-Maru) into 4 playable buildings.
Each of the character's builds reflects the personality of the characters. Not just with the interior design but the exterior, too.
These builds are also cleverly designed to double as functional desk items. Including a jewelry box, pen organizer, phone holder, and coin bank.
Truly the set is a homage to Sanrio's design and product history, with little easter eggs scattered throughout the set for fans to spot.
6. Princess Mononoke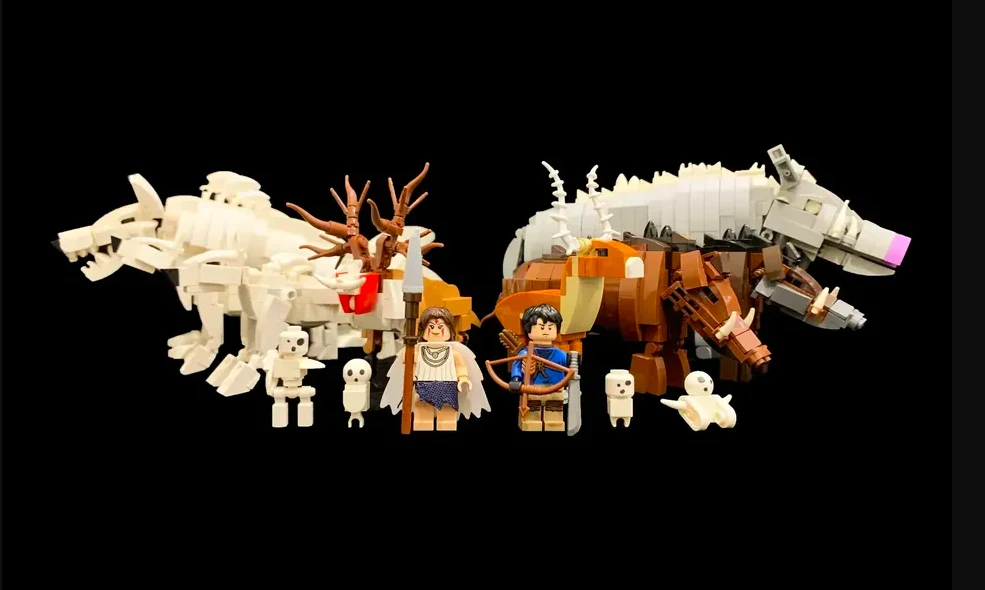 It is not an easy task to capture the fantastical designs of Studio Ghibli in brick form.
But lego popo has done just that with a set inspired by the 1997 Princess Mononoke.
This set captures the ultimate message of the film.
It shows the importance of nature with an array of animal builds representing the centuries-old animal gods. Such as Moro, the 300-year-old wolf god.
LEGO is no stranger to including animals in their sets, as can be seen with LEGO Creator 3-in-1 31129 Majestic Tiger.
But the Princess Mononoke set gives a lot of life to the animals, using only solid bricks and no printed or sticker parts.
The design of the animals is also very true to the film itself, making them recognizable as Princess Mononoke characters rather than random animals.
5. Yu-Gi-Oh! Exodia Cards And Stand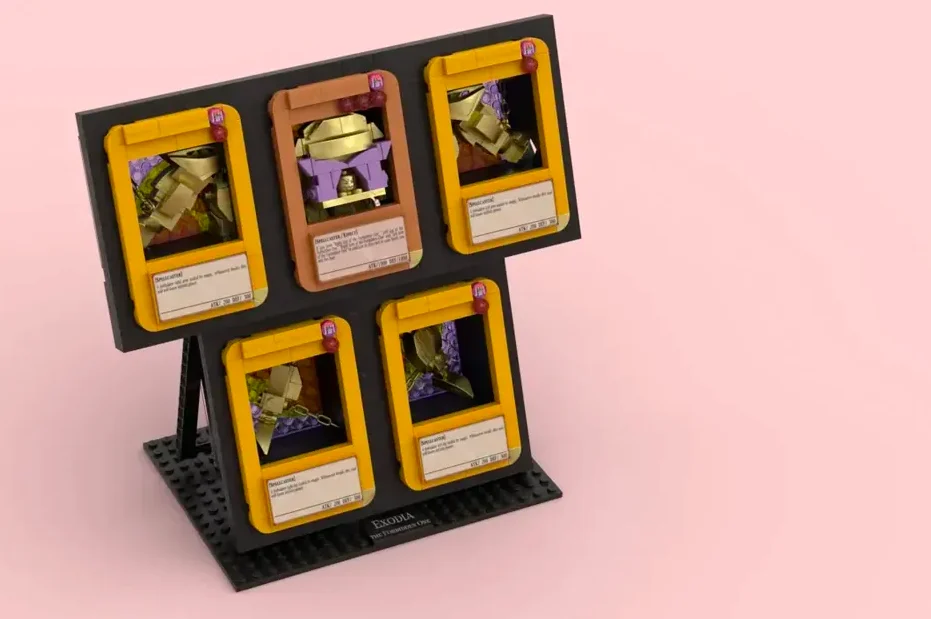 Yu-Gi-Oh! is a massive anime franchise. It spans countless series (and spin-off series), movies, video games, and of course, the collectible Yu-Gi-Oh! trading card game.
The anime itself follows various characters as they try to master the magical card game.
Though spell and trap cards are essential to the game, it is the monster cards that fans remember.
Aceus2's Yu-Gi-Oh! Exodia Cards And Stand project is based on a set of 5 cards that come together to create an ultra monster: Exodia the Forbidden One.
The set comprises of 5 stackable 3D cards and an organizational stand.
Each card shows a LEGO-ized section of Exodia and replicates in remarkable detail the original cards that inspired the set.
Aceus2 notes that the set still needs some work.
This is clear from the slight difference in quality between some of the cards.
But from what they have already shown, it may be one of the most innovative uses of LEGO bricks yet.
4. LEGO Gundam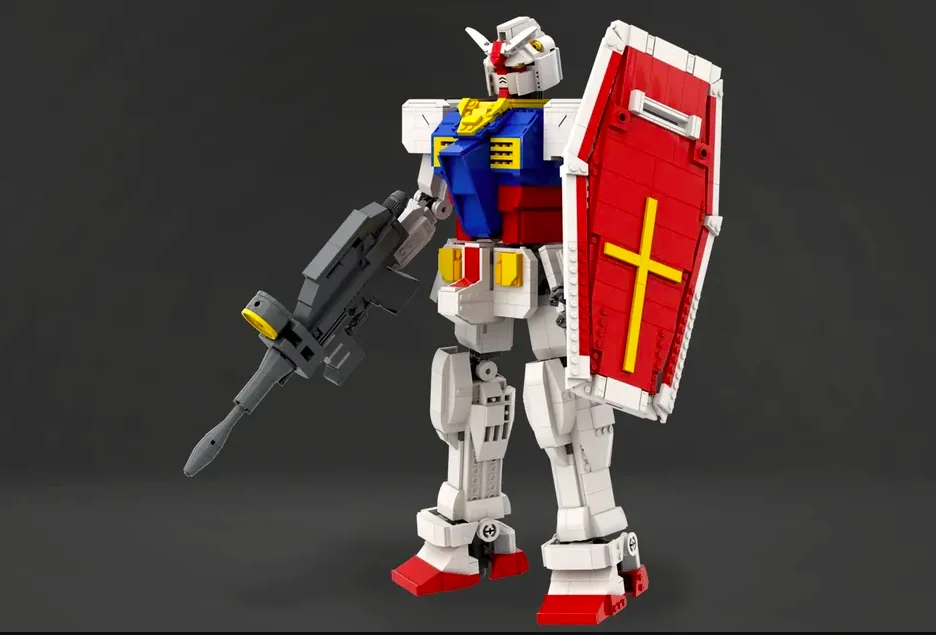 Even if you are not a fan of the 1979 anime Gundam, you may still recognize the title giant mecha robot Gundam.
In this LEGO Gundam set, legotruman shows the natural compatibility of Gundam as a LEGO theme.
LEGO has already produced a few giant mecha robots, mainly from the Transformers franchise.
The most recent example being the LEGO Icons 10302 Optimus Prime.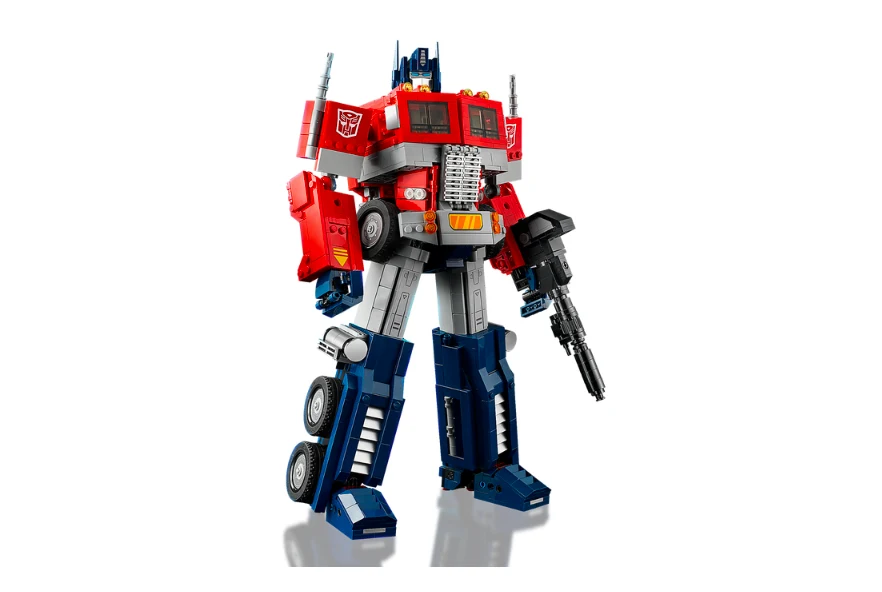 The LEGO Gundam is even more posable and playable. Nearly every joint of the robot can be moved and altered.
The scaled accessories also come with the Gundam figure, staying true to the original Gundam RX-78-2 model as it first appeared in the anime.
3. Naruto: Attack Of The Nine Tails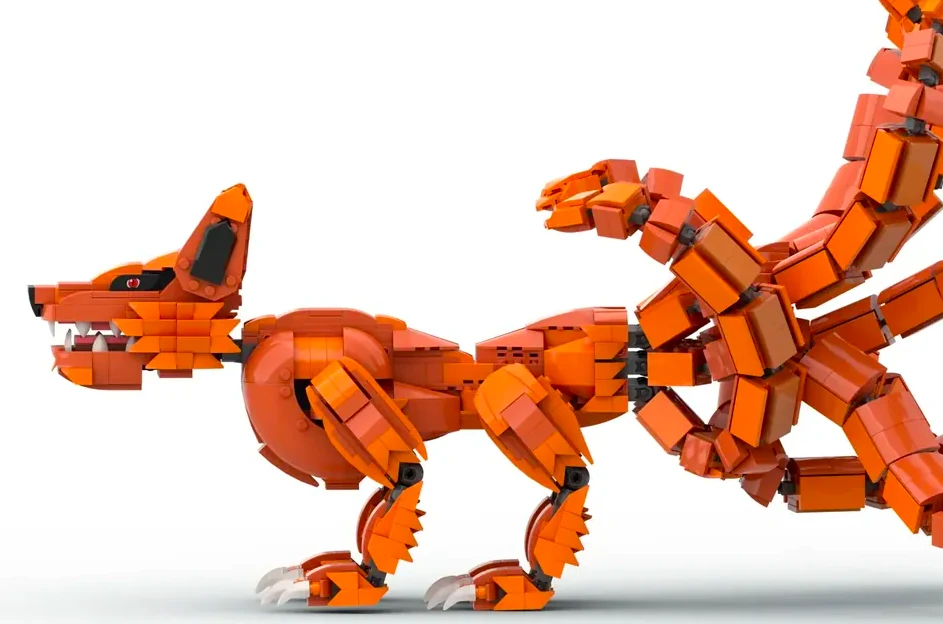 Aggravator has chosen to recreate one of Naruto's most emotional and impactful scenes with the Naruto: Attack Of The Nine Tails set.
The Nine Tailed Fox attack set Naruto's story into motion and sealed Naruto's fate as the bearer of the Nine Tails.
3 Minifigures come with the set. Minato Namikaze, Kushina Uzumaki, and Obito Uchiha when he was known as Tobi.
However, the star of the set is the Nine-Tailed fox.
The fox is built with flexibility in mind. Each of its limbs, tails, ears, and jaw can be moved to recreate the terrifying attack.
2. Motorized Howl's Moving Castle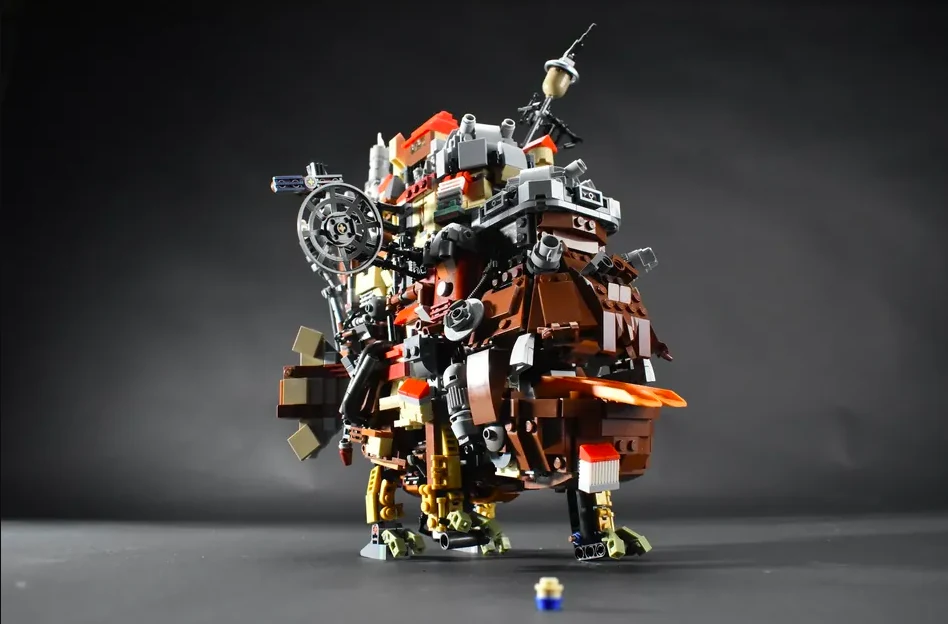 Studio Ghibli's 2004 film Howl's Moving Castle is full of iconic scenery and figures. Though none more than Howl's unforgettable home.
It is Howl's mobile home that ericlego321 has copied in as much detail as possible with their Motorized Howl's Moving Castle set.
The castle's tongue, jaw, and legs can move via the motor, bringing the set to life in a similar way to the magic of the film.
Using a 1:100 scale, this set captures the wonder and adventure of Howl's Moving Castle in one iconic build (and 5 Minifigures).
1. Yu-Gi-Oh! Duel Disk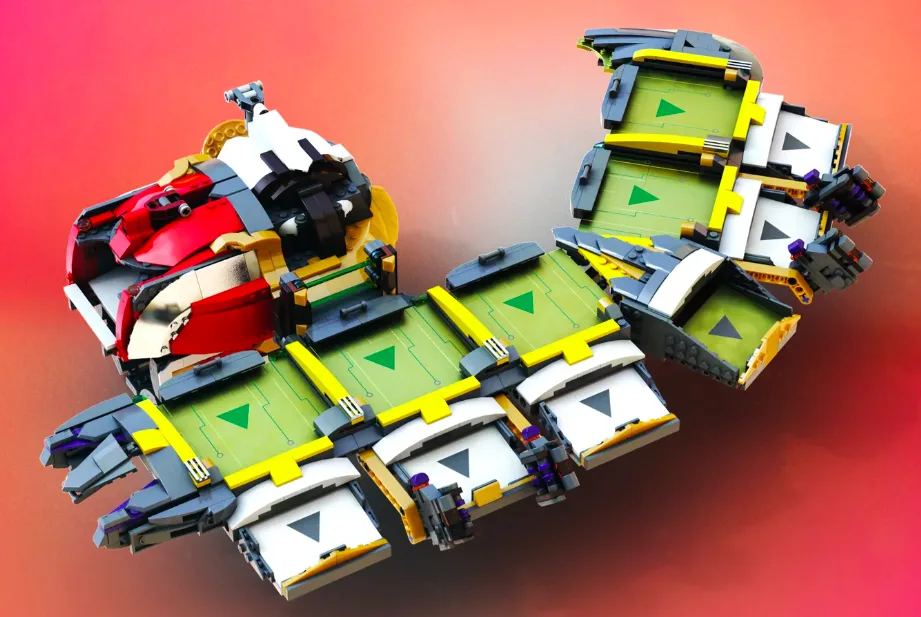 A LEGO Yu-Gi-Oh! duel disk depicted in a LEGO set would be a cool enough concept on its own.
But Jungle Leaper has pushed such a concept to new levels with their Yu-Gi-Oh! Duel Disk.
They have designed a life-size duel disk that is up to date with the current Yu-Gi-Oh! card game.
In fact, it is the most up-to-date version of any duel disk product that currently exists on shelves.
Jungle Leaper has also made the disk wearable and functional, with the ability to customize the disk's color even once the build is complete.
There are 2 deck stores (for the current deck in play and a spare deck), a banished zone, and a more convenient graveyard zone that outshines any previous official Yu-Gi-Oh! duel disk.
The amount of detail that has gone into this Yu-Gi-Oh! set is indescribable. It would be any Yu-Gi-Oh! fan's dream LEGO set.
Read more: Every LEGO Iron Man Suit and Armor Minifigure Guide