Minecraft has come a long way with its recently released Trails & Tales version 1.20. Although the game now offers vast and significant flexibility in its graphical department – the default look of the game isn't everyone's cup of tea!
Best Minecraft Shaders
To help you elevate the visual beauty of your world, we've compiled this list of the 12 best Minecraft Shaders for version 1.20 of the game. Each of these packs offers unique graphical modifications, so be sure to try them out!
Firstly, learn how to install shaders in Minecraft 1.20 (Optifine & Iris).
1. SEUS
Sonic Ether's Unbelievable Shaders is one of the most popular and longest-running graphical mods available for Minecraft!
Focusing on stunning visuals, the shader pack has been up and running since 2011 with one objective – realism. SEUS completely overhauls your Minecraft world to provide tons of improvements.
This pack's features include ultra-realistic lighting, dynamic shadows, and highly detailed textures. You'll find a very noticeable difference in the overall scenery. All this, however, does come at the cost of performance dips. You'll need a high-end PC to run this one smoothly!
Additionally, the shader works exceptionally during nighttime, bringing out eeriness and beauty in a typical survival world.
2. BSL Shaders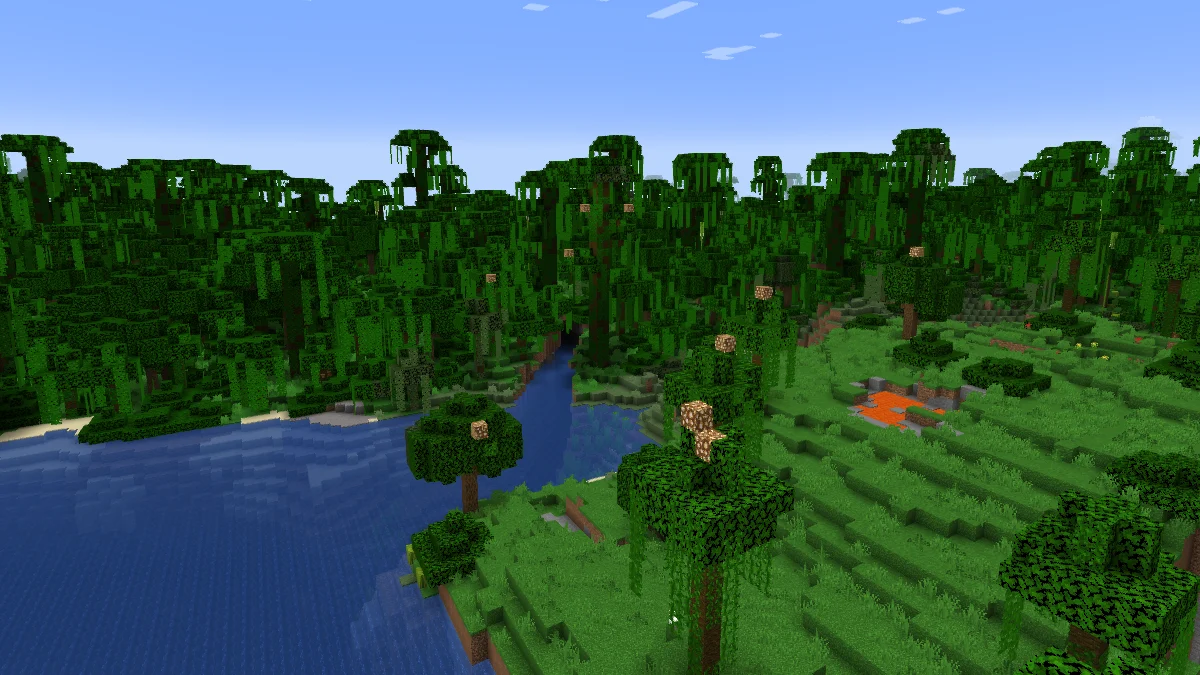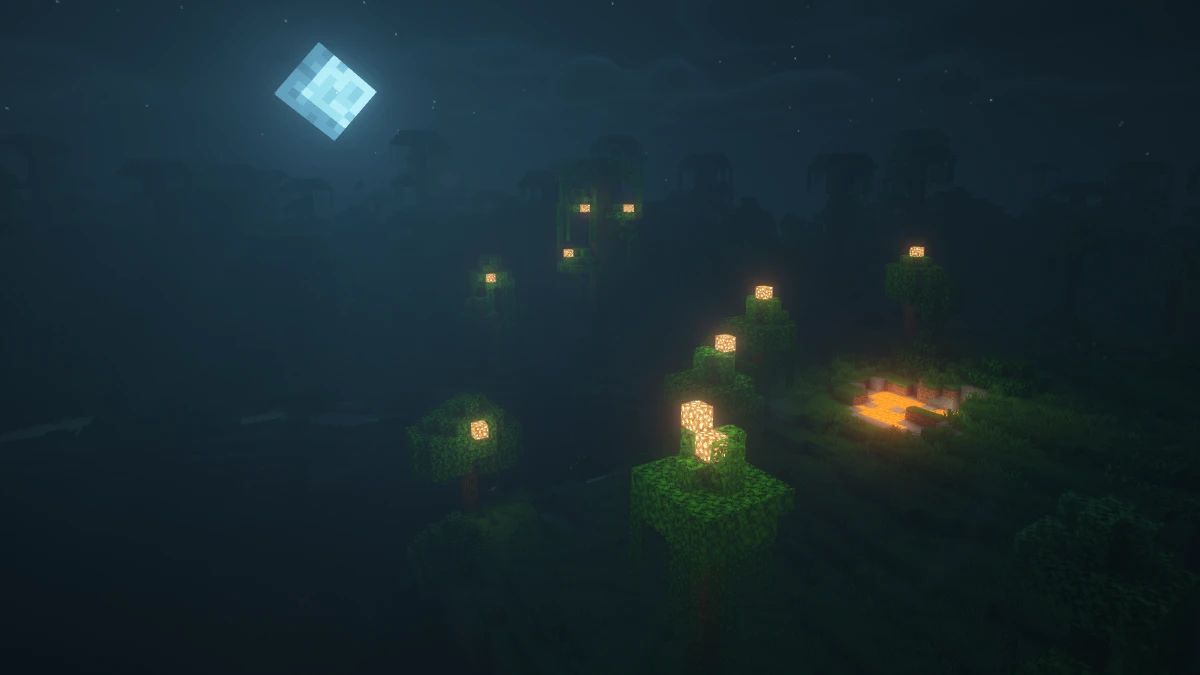 Highly customizable, the BSL Shader pack offers an incredibly immersive experience. Primarily focusing its modifications on lighting elements – this shader pack can offer significant visual improvements without affecting your game's overall performance.
The pack offers elements like Volumetric Lightning and Dynamic Shadows. It also includes vast improvements to the overall bloom, lighting effects, and atmosphere. Additionally, the pack is highly optimized to ensure that it does not cause significant drops in performance!
You'll also notice upgrades to your Clouds and Water quality, which is terrific for an added hint of realism.
3. Complementary Shaders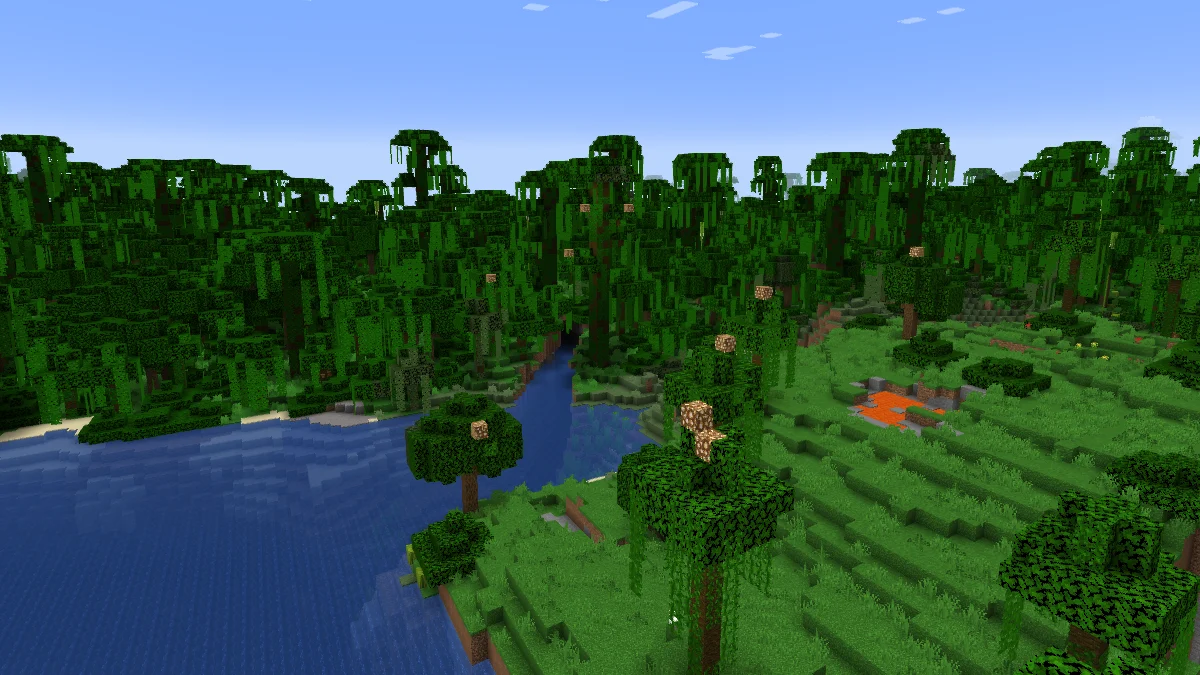 The Complementary Shaders pack in Minecraft 1.20 Trails & Tales can be considered an extension of the BSL Shaders. It's based on BSL but tries to improve several aspects – including performance.
As expected, this pack also puts most of its effort into providing an overhaul to the overall lighting quality of the game. It emphasizes the ambient lighting more and reduces the excessive fog present in BSL.
The only downside to this is its lack of effort placed on in-game Clouds, which can detract from the realism you'd otherwise experience.
However, the sharp and vibrant lighting upgrades offered here, paired with incredible performance optimization for the game, should be more than enough to overcome any flaws!
Download Complementary Shaders
4. Sildur's Vibrant Shaders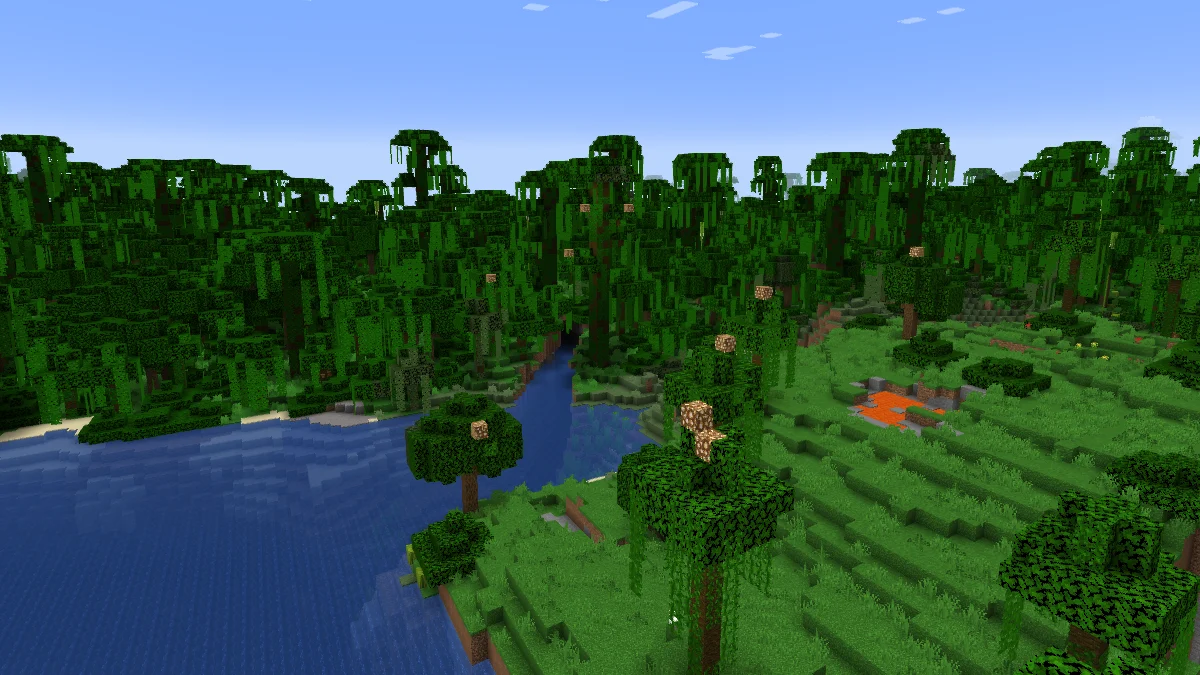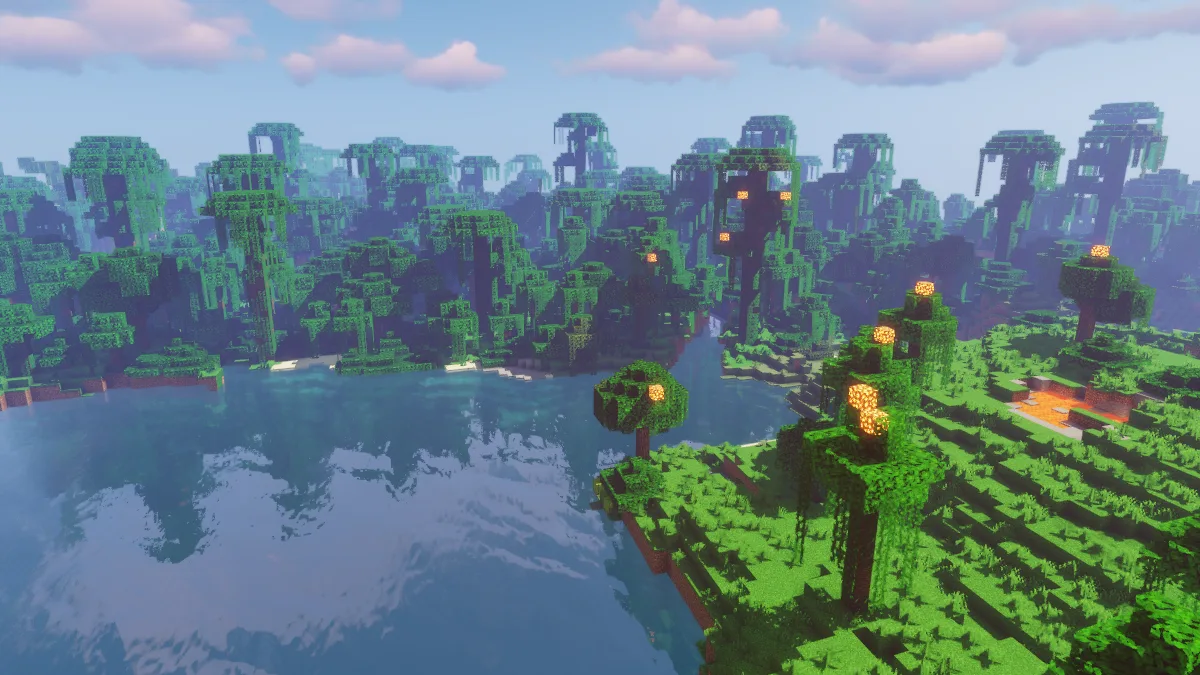 Adding new elements like God Rays and improving upon features such as Bloom, Reflections, and overall Shadows of the World – Sildur's Vibrant Shaders provides an excellent overhaul to your Minecraft atmosphere.
The lighting quality of the game gets an impressive natural feel, which extends across all biomes alike. The clouds in the environment, in particular, feel much smoother with the shader pack enabled.
Despite its stunning upgrades to lighting quality, Sildur's shader pack does not significantly affect your game's performance. On the off chance it does, the shader pack provides incredible flexibility by allowing you to select different performance optimization modes!
Download Sildur's Vibrant Shaders
5. Continuum Shaders
The Continuum pack emphasizes White Light instead of a golden hue. This is predominantly seen in sun rays, which, due to the adjustment, seem much more natural and realistic.
The pack also introduces slight increases to overall lighting quality and shadows in the environment – making everything seem more realistic. Dark backgrounds are also much sharper and more vibrant with this pack activated!
Come nighttime, you'll desperately need a light source to actively explore. The shader produces pitch-black darkness and, with that, some wonderful moonlit nights.
6. Chocapic13's Shaders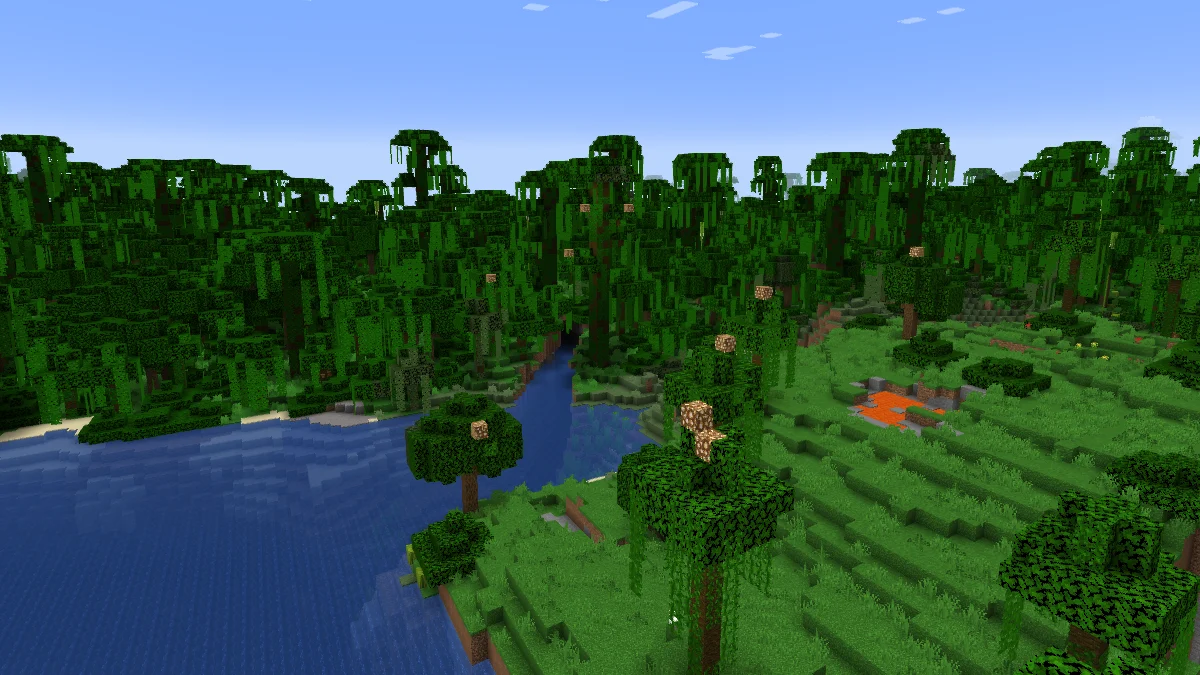 If you want a massively increased visual experience – this one's for you.
With features like Volumetric Lighting, HD Textures, Volumetric Clouds, and several customizations to environments like the End and the Nether, you can't go wrong!
Both the under and overworld get massive graphical upgrades in every department. Moreover, you can find custom textures and modifications in the shader pack. The attention to each detail provided in this pack is absolutely stunning.
The improvements to your base game are especially noticeable at night when the world lighting gets increasingly dark. By pairing up features like Depth of Vision and Motion Blur, you'll have a much more immersive experience exploring the world with this shader pack enabled!
7. AstraLex Shaders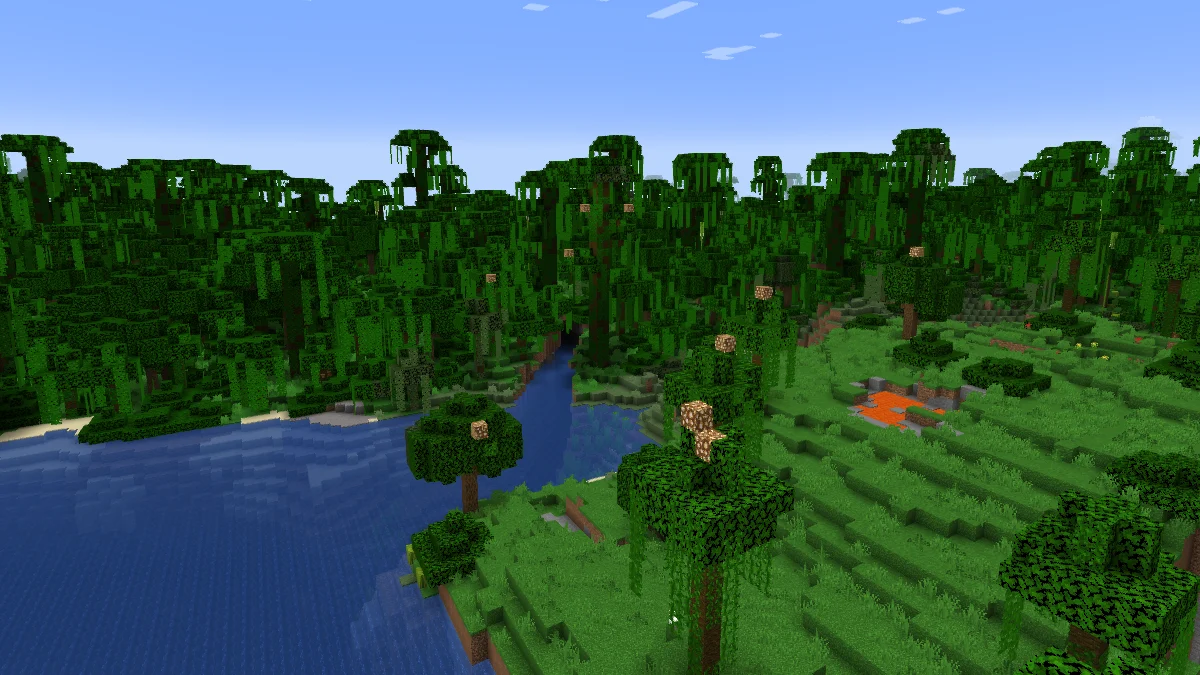 Showing prominent upgrades to natural lighting like sunshine and the moon's glow, paired with a brand-new HDR mode, sets this shader pack apart from everything else.
Focusing primarily on scenic beauty and environment – we recommend going with this one to have a more natural look in your Minecraft world. You'll find noticeable upgrades to water bodies and clouds besides the lighting improvements.
Each color looks much sharper and more vibrant with this pack enabled – adding more depth to all your surroundings. Although, the AstraLex shaders are well-known to require processing power. You might have to tone down some of these upgrades if you're not running a powerful computer!
8. MakeUp Ultra Fast Shaders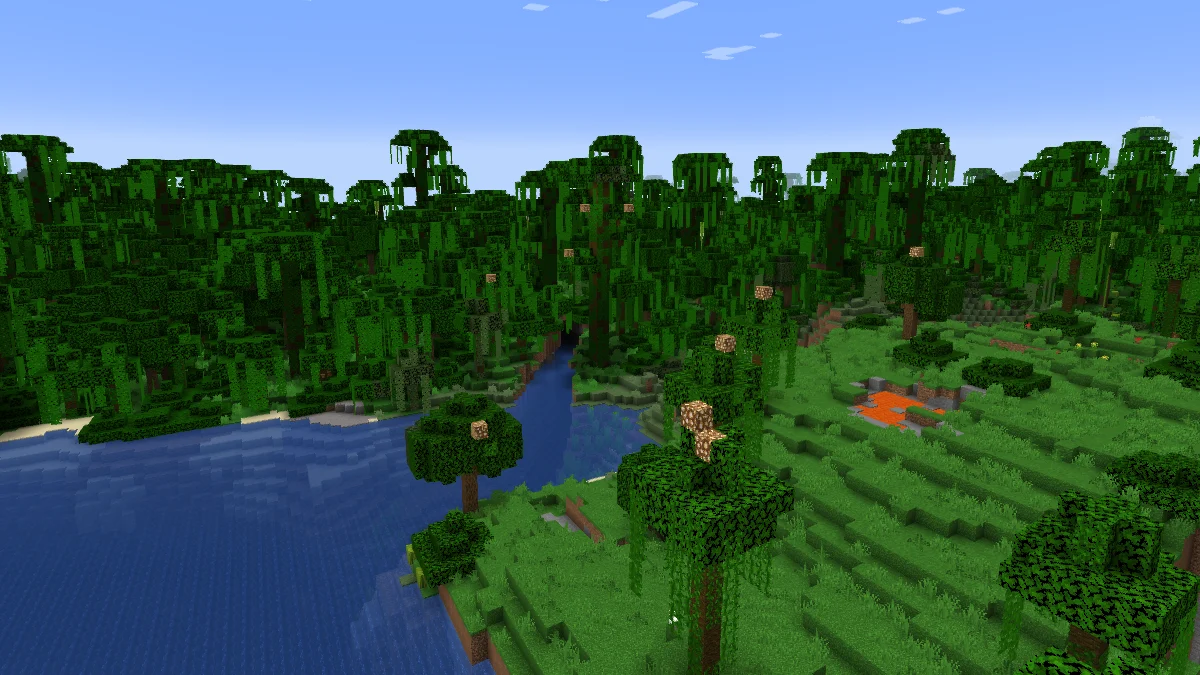 As its name suggests, this Minecraft 1.20 Trails & Tales shader pack modifies the base game while maintaining performance.
MakeUp shaders were designed in mind with both compatibility and effectiveness. Following that, you can enable or disable any effects you want, which is perfect for prioritizing performance according to your system's hardware.
The shader pack offers generous improvements to the game, adding features like Waving Plants, Dynamic Shadows, Motion Blue, Depth of Field, etc. It also overhauls the game's sky and celestial bodies – making them seem more realistic through anti-aliasing effects.
Overall, it's a perfect shader pack if you want to experience graphical improvements without taking a hit on the performance side of the game.
Download MakeUp Ultra Fast Shaders
9. Rethinking Voxels Shaders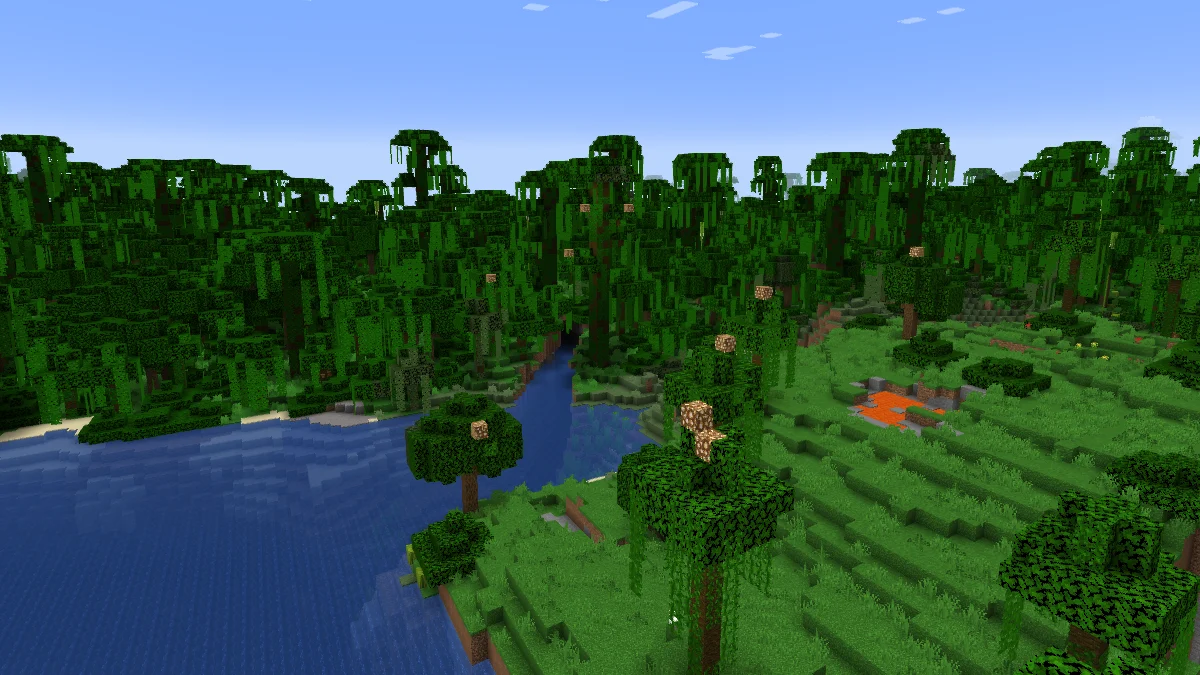 Unlike most other shaders, Rethinking Voxels improves upon the existing textures of the vanilla game instead of completely overhauling them. This technique and massive improvements to the game's lighting system make for an unbeatable duo!
The shader pack uses its own 'voxel-based' lighting system. According to this, each block emits light corresponding to its own color. Doing so allows the pack to produce light colors of several hues (e.g., light produced by the Sun and Moon would be noticeably different).
This dynamic lighting system adds a new layer of immersion and vibrancy to your ordinary survival world. It also means that nights with this shader pack enabled will be really, really dark!
Download Rethinking Voxels Shaders
10. YoFPS Shaders
Like MakeUP, the YoFPS Shaders pack focuses primarily on maximizing your Frames Per Second (FPS) while slightly improving your overall game experience.
A perfect option if you have a less powerful machine, this shader pack provides graphical improvements to the overall Minecraft world. In particular, you can see noticeable differences in water bodies, clouds, and the atmosphere.
There are also slight tweaks in the lighting, environment quality, and shadows. The most noticeable difference for us is when the shader produces sharp and bright colors at nighttime. The latter is a welcome attraction since it makes survival nights less spooky!
11. Beyond Belief Shaders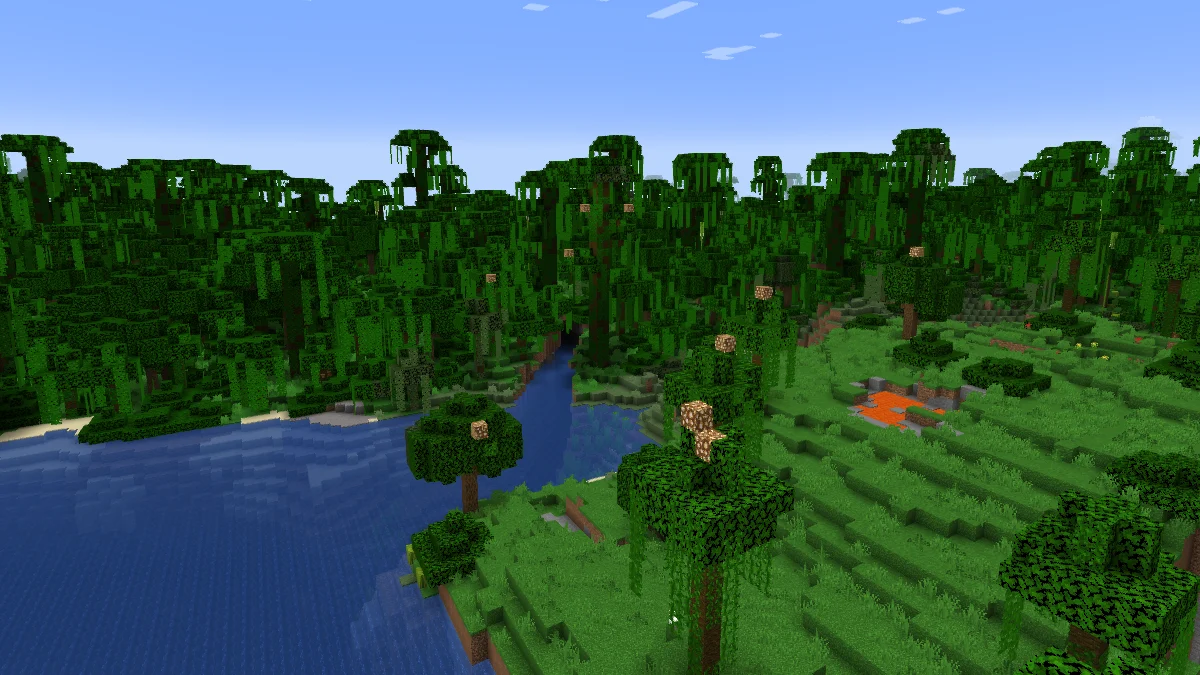 This Minecraft 1.20 Trails & Tales shader dramatically improves your experience without taking too much of a toll on your computer!
With this one, you can effectively experience realistic lighting, weather effects, and Dynamic Shadows, even if you have a lower-end machine. We particularly enjoy the sky quality and reflections of water bodies in this one.
With this shader active, you can also notice slight improvements to the overall game atmosphere. Elements such as fog, rain, and the terrain get generous modifications. The nighttime also looks reasonably vibrant with a brighter, sharper overworld.
This is a solid shader pack if you don't have a costly and powerful computer!
Download Beyond Belief Shaders
12. Arc Shaders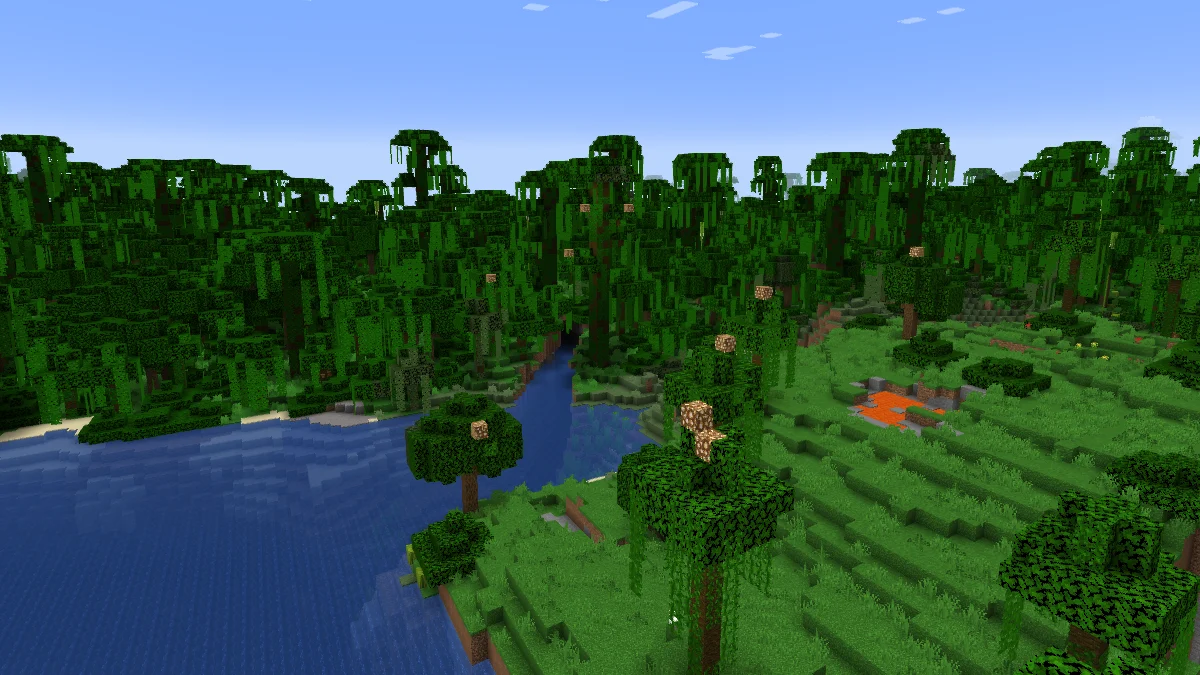 The Arc Shader pack is one of the most beautiful-looking packs out there. It has spectacular visuals and some incredibly stunning additions to Minecraft world.
You can find tons of improvements over the base game in this pack. Its features include Dynamic Weather, Enhanced Shadow Quality, HD Textures, Realistic Lighting, Depth of Field, Motion Blur, and so on!
Additionally, the shader pack performs equally well during nighttime! You'll find distinct differences in your surroundings once the sun sets. The Moonglow integrated within the pack also looks exceptional, creating beautiful moonlit nighttime environments.
The only disadvantage, and a rather huge one with this pack, is that it only works on selective, powerful machines. The massive graphical modifications in the Arc pack mean you'll have to take a huge performance hit or have a powerful computer to run it effectively.
| Shader | Benefits |
| --- | --- |
| SEUS | Ultra-realistic Lighting, Dynamic Shadows, and HD Textures |
| BSL | Increases lighting, shadows, and reflections quality |
| Complementary | Improvements to sky, sun, moon, environment, and water quality |
| Sildur's Vibrant | Visual upgrade and improvements to bloom, ambient occlusion, and lighting |
| Continuum | Vastly improved lighting. Slight increase in shadows and reflections. |
| Chocapic13's | Significant improvement to world graphics and volumetric lighting. |
| AstraLex | Increases overall graphics quality and lighting. Also introduces HDR. |
| MakeUp Ultra Fast | Gives a balance between increased texture detail and game performance. |
| Rethinking Voxels | Voxel-based Lighting System and improved textures |
| YoFPS | Provides a blend between performance and increased quality. |
| Beyond Belief | Realistic Lighting/Weather Effects and Dynamic Shadows |
| Arc | Dynamic Weather, HD Textures, Realistic Lighting, Depth of Field etc. |