When animation studio Madhouse rebooted Hunter X Hunter, in 2011, the anime series was instantly a critically acclaimed hit.
So much so that some declared it to be the 'greatest anime series ever' – at least, according to Adrian Marcano of Inverse.
Hunter X Hunter's manga has been ongoing since 1998. However, Yoshiro Togashi (the manga's writer, illustrator, and story creator) has had to put the manga on hold several times.
With season 6 of Hunter X Hunter premiering over 8 years ago (in 2014) and the most recent manga being published in October 2018, fans are very eager to know how Gon Freecss's story ends.
Since season 6's conclusion, Madhouse has kept tight-lipped about a potential season 7 of the anime.
But recent activity from Togashi and other creatives associated with the show has fans wondering if a Hunter X Hunter season 7 is on the horizon!
Hunter x Hunter Release Date
The release date of Hunter x Hunter Season 7 has not been confirmed yet. However, creator Yoshihiro Togashi has teased that more episodes are in production, and he has hinted that a new season could be released in 2024.
Latest Hunter x Hunter Season 7 News
On 24th May 2022, an unverified Twitter account named @Un4v5s8bgsVk9Xp posted a picture of the corner of a piece of paper with the number 6 written in ink.
The caption of this image (when roughly translated to English) reads, "4 more episodes for the time being."
とりあえずあと4話。 pic.twitter.com/OwoB4ljp1x

— 冨樫義博 (@Un4v5s8bgsVk9Xp) May 24, 2022
Hunter X Hunter fans were sure that the account was Togashi's account but had no official verification.
Then, the tweet was reposted by Yusuke Murata (a Japanese illustrator well known for his work on One-Punch Man) only a few hours later.
Murata confirmed that the account was indeed Togashi with the caption 'It was with the person himself.'
ご本人とのことでした。 https://t.co/JEKGyfJelq

— 村田雄介 (@NEBU_KURO) May 24, 2022
After that initial tweet, several others were posted close together, all showing the same thing: a corner of a page with different numbers.
For example, on the 26th May 2022, a number 7 was posted.
May 26, 2022
Then on the 27th May 2022 a number 8 was posted.
May 27, 2022
This continued until the 6th June 2022 when Togashi captioned a post, saying, "For the time being, 3 more episodes."
The post was a detailed sketch showing some recognizable Hunter X Hunter characters.
とりあえず、あと3話。

ニャロメがない。ただのニセモノのようだ。#酒飲んでるのに御三方のクオリティーの高さエグい pic.twitter.com/0MRdkybU3a

— 冨樫義博 (@Un4v5s8bgsVk9Xp) June 6, 2022
After this post, the numbers restarted and continue to be posted regularly.
The last tweet on Togashi's account was a number 2 again with the caption "For the time being, two more episodes. Nuts. When I was longing for a postcard craftsman", posted on 14th June 2022.
取り敢えず、あと2話。

なっつ。
ハガキ職人に憧れてた頃。#ちなみに商品はボールペン pic.twitter.com/kRt2PMw5vy

— 冨樫義博 (@Un4v5s8bgsVk9Xp) June 19, 2022
This documentation shows that the next Hunter X Hunter manga is likely already in the works. Not only that, but Togashi is making regular, quick progress with it.
Madhouse has not commented on the posts. Neither have they mentioned anything about adapting new Hunter X Hunter material recently.
If anything, Madhouse has been acting as though the anime series is already complete.
VIZ showed off the new cover for the 'Hunter X Hunter: The Complete Series' blu ray box set in March 2022.
Cover reveal! 💥

Gon dreams of following in his father's footsteps to become a Hunter. Throughout his journey, Gon overcomes many obstacles, while making new friends along the way!

Hunter X Hunter: The Complete Series releases June 21st! pic.twitter.com/rBxYwqe28s

— VIZ (@VIZMedia) March 30, 2022
While the cover looks great, the use of 'Complete' implies that the series, too, is complete.
Madhouse has been open to adapting the next Hunter X Hunter installment before. But they have not acted on creating a season 7 up to this point.
It is important to note that the Hunter X Hunter anime was never canceled after season 6. There simply hasn't been any news about a season 7.
All that being said, if Togashi is working on more Hunter X Hunter manga, there seems to be no reason that Madhouse would refuse to adapt it into a season 7.
How long that takes will depend on when the mangas themselves are finished.
It is impossible to guess precisely when a Hunter X Hunter season 7 can be expected. Especially with how little Madhouse has engaged in recent activity.
However, if everything runs smoothly, then fans could expect to see a season 7 released in 2024 at the earliest.
Likewise, until Togashi finishes the next chapter of Hunter X Hunter's manga, there is no knowing exactly how many episodes season 7 of the anime may have.
Season 6 had 12 episodes total, while most previous seasons had between 12 and 26 episodes. Except for season 5, which had a massive 61 episodes.
Considering the next arc of the Hunter X Hunter manga is just a few chapters long, season 7 may only be 12 episodes or possibly less.
Or, Madhouse may fuse the next 2 story arcs into one season, producing more episodes at once.
It depends on how long the Success Contest arc is once Togashi has finished writing it.
Why Has HXH Season 7 Been Delayed?
The main cause of Hunter X Hunter's season 7 delay is the current lack of manga material.
Until Togashi can publish more manga, Madhouse does not have enough completed story to adapt into a full season.
Togashi did an interview in May 2018 with Weekly Shonen Jump talking openly about the manga.
During this interview, Togashi said, "I need to finish writing 'Hunter x Hunter.' It has come to the point where either the story concludes first, or I die before that happens. But I do intend to finish it."
He has always expressed eagerness to complete Hunter X Hunter.
For Madhouse, previous gaps were not a problem as there was already enough material published to work on new anime.
But then the Hunter X Hunter manga went on its longest hiatus yet. This allowed the anime to catch up to the manga.
Fans were not sure if there would ever be more manga for Madhouse to adapt.
Though Togashi is now thought to be working on the new Hunter X Hunter manga, he has spoken about the next arc (the Succession Contest Arc) being even longer than the Chimera Ant arc (which was the longest anime and manga arc of the series).
Yoshihiro Togashi's full interview from Shonen Jump Exhibit Vol. 3 Catalog

(Source: Redon from Mangahelpers) pic.twitter.com/e3U90J6G1O

— Hunter❌Hunter (@HxHSource) August 29, 2018
This could lead to an even longer delay of the anime's 7th season as Madhouse are unlikely to adapt an unfinished arc.
There may be other reasons for season 7's delay, like Madhouse focusing on their other projects (such as The Vampire Dies in No Time and Sonny Boy).
But the leading cause appears to be a lack of content for Hunter X Hunter.
Hunter X Hunter Season 7 Plot
The next arc for Madhouse to adapt would be the Dark Continent Expedition arc, as that is the next arc in the manga.
However, because of how short this arc is, the Succession Contest arc may also be part of season 7.
Typically, Madhouse has dedicated one season for every manga story arc.
A shorter arc with less story would simply have a shorter season. Like in season 2 with the adaption of the Heavens Area arc, which was 12 episodes.
The Dark Continent arc only lasts 8 chapters in the manga, from chapter #340 ("Special Mission") to chapter #348 ("Resolve").
It is unclear how long the Succession Contest arc is as it is still ongoing. But already, it is a more detailed and extensive plot than the Dark Continent arc.
So, the two arcs may have their stories combined for season 7 of Hunter X Hunter.
Season 6 of Hunter X Hunter was full of emotion and inspiration. Gon was finally reunited with his father, which was why Gon became a hunter in the first place.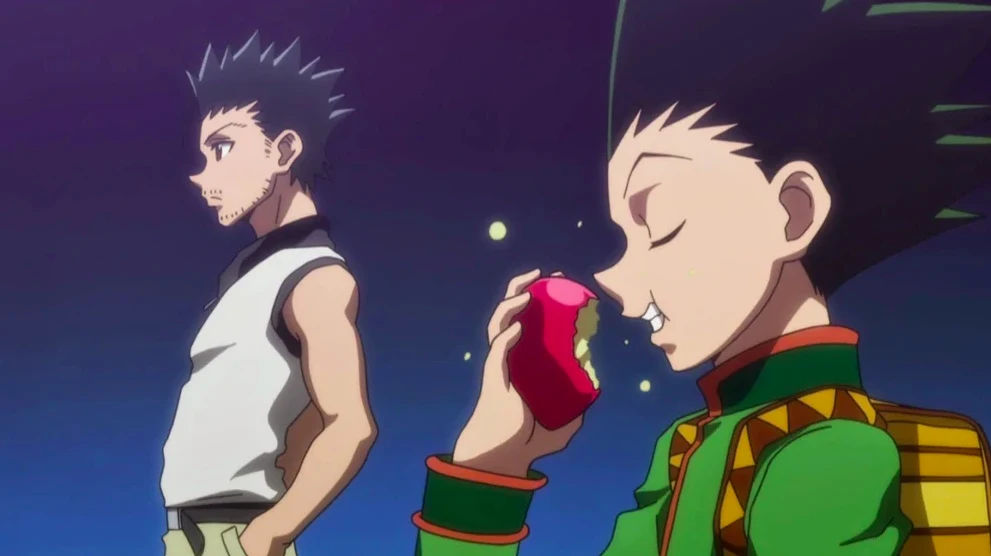 The Dark Continent arc follows new and returning characters as they explore the forbidden Dark Continent.
Ging Freecss revealed at the end of season 6 that he wanted to explore this unknown place, which introduced the general concept of the Dark Continent.
Season 7's plot would begin with the Kakin empire wanting to expand its land by starting an expedition to explore the Dark Continent, led by Beyond Netero.
Following the manga's story, Kurapika Kurta is hired to join the group at the same time that several other characters (including Ging Freecss and the Zodiacs) integrate themselves into the expedition.
With the sponsorship of the V5, the expedition into the Dark Continent begins.
However, this place is unlike anywhere the group has been before. It is full of magic and creatures more dangerous and mystical than they have ever experienced.
The Dark Continent arc builds upon the massacre of the Kurta Clan, giving fans a deeper insight into Kurapaki's story and goals.
If season 7 also includes the manga's Succession Contest arc, the plot will include the deadly contest onboard the Black Whale ship while on the way to the Dark Continent.
The contest is to determine the next Prince to ascend to be king of Kakin.
As the arc is still unfinished in the manga, it is unclear how season 7 would end if it were to include the Succession arc.
Hunter X Hunter Season 7 Characters
Season 7 would focus primarily on Kurapaki, with a few other characters making a return, such as Ging.
Gon and Killua Zoldyck do not make much of an appearance in the manga's Dark Continent arc. But recent activity suggests that they may be coming back in season 7.
On 5th February 2021, Megumi Han (Gon's voice actor from series 1-6 of Hunter X Hunter) posted an ominous photo of a recording booth on her Instagram.
A rough translation of her caption read, "I met my buddy in this place. She also tweeted on Twitter. Yes, it was a recording of that work. My origin. I am hoping I can reveal all soon."
Then, on the same day, Killua's voice actor Mariya Ise tweeted:
"Today I've been recording Mufufu. (Mufufuf is the Japanese version of an evil laugh, similar to mwaahah). Happy to meet my buddy on my way home! I'd like to tell you soon, but I can't show you yet…"
今日はムフフな収録をしてきました🤭💓
帰り際、相棒にも会えてハッピー!😆✨
早くお伝えしたいけど、まだお見せ出来ないので…モザイクかけておきますねっ!
(なんだろなんだろー!なんだろーねー!) pic.twitter.com/CSQ4zibmo2

— 伊瀬茉莉也🍋Mariya Ise (@Ma_ri_ya_i) February 5, 2021
In the manga, neither Gon nor Killua have significant roles in the Dark Continent or Succession arc.
Though these social media posts suggest that they could be amongst the characters in season 7.
It is almost certain that Kurapaki Kurta will be the main character in season 7 of Hunter X Hunter.
Both potential arcs delve deeper into Kurapaki's story, and he takes over from Gon as the series' main protagonist.
Other characters that would probably make a return are Ging and Leorio Paradinight.
Some characters that may not have had a big a part to play in other Hunter X Hunter seasons are likely to be more included in season 7.
Though the Dark Continent includes few of the original characters and instead introduces new characters.
Fans can expect to see Beyond, Parison Hill, Mizaistom Nana, Cheadle Yorkshire, Kanzai, and Botobai Gigante featured in season 7 of Hunter X Hunter.
Prediction: When Will The Hunter X Hunter Season 7 Trailer Release
Aside from a few potentially Hunter X Hunter-related social media posts from Gon and Killua's voice actors, there have been very few official Hunter X Hunter teasers for season 7.
Though if all goes to plan, Madhouse could be releasing a trailer for the new season in 2023.
Since season 6 finished, there has been little news from Madhouse about season 7 or the Hunter X Hunter franchise in general.
As discussed above, this is probably because they do not have enough material to warrant a new season and probably do not have any trailers or clips to show fans… as of yet!
Given that 2 of the series' main voice actors have teased fans with cryptic social media posts possibly relating to Hunter X Hunter, fans may not need to wait much longer for new content.
With Togashi well enough to start work on the next Hunter X Hunter manga, there is a big chance that season 7 can be expected by 2024.
This means that Madhouse will likely start hinting at the new Hunter X Hunter by the end of 2023.
Prediction: Where To Watch Season 7 of Hunter X Hunter?
As season 7 of Hunter X Hunter has yet to be announced, it can be not officially confirmed where fans will be able to stream the new series.
That being said, Madhouse has been pretty consistent with how it has distributed the past 6 seasons of the show.
First, the season will likely air in Japan but will be available to watch via Crunchyroll. Once the English dub is ready to air, fans will likely be able to watch it on Toonami.
Other streaming sites like Netflix might not have the new season immediately.
Also read: Hunter X Hunter Recommended Watch Order