In 2021, LEGO piece 26047 became a viral meme. And the piece has not been viewed the same ever since.
As of July 2022, there have been 72,489 types of LEGO pieces listed on Bricklink.
Their catalog includes individual elements and various colors of those elements, showcasing just how many bricks LEGO has designed over the years.
So why is it then that out of the thousands of interesting LEGO pieces in the world, one fairly unremarkable LEGO piece has caused such a stir?
Both in and outside of the LEGO community, but specifically in the Among Us fandom?
What Kind Of Element Is LEGO Piece 26047
LEGO uses a numeral system, giving each LEGO piece a unique identifying number.
This helps LEGO workers correctly package sets and allows fans to search for individual parts when they need a replacement.
There is nothing innately special about piece 26047's number. But the piece's shape is what made the piece gain the internet's attention so quickly.
Piece 26047 is a 1×1 plate element. The studded end is rounded, while the piece's other end has a bar handle.
Where Does The LEGO Piece 26047 Meme Come From?
On March 1st 2021, a TikTok creator (@boyfriend.xmi) posted a simple, short video.
Within the first 6 days, the video gained more than 223,000 views.
Shortly after @boyfriend.xmi posted the meme on TikTok, it was uploaded to YouTube by Itsbagboy. The video gained an additional 10,000 views on YouTube in just a few days.
The video itself shows a screen recording of @boyfriend.xmi typing "Lego piece 26047" into Google search. On top of the recording is the message "when Lego piece 26047 is sus."
Creators quickly jumped onto the trending video, and soon similar videos started popping up all over the internet.
Most videos have been deleted or hidden and are now hard to track down. Though one video uploaded by JoedEcher on YouTube remains and has more than 673,000 views.
How Does LEGO Piece 26047 Connect To Among Us?
When people play the game, they play as armless characters in space suits of various colors. The design of which looks strikingly similar to LEGO Piece 26047.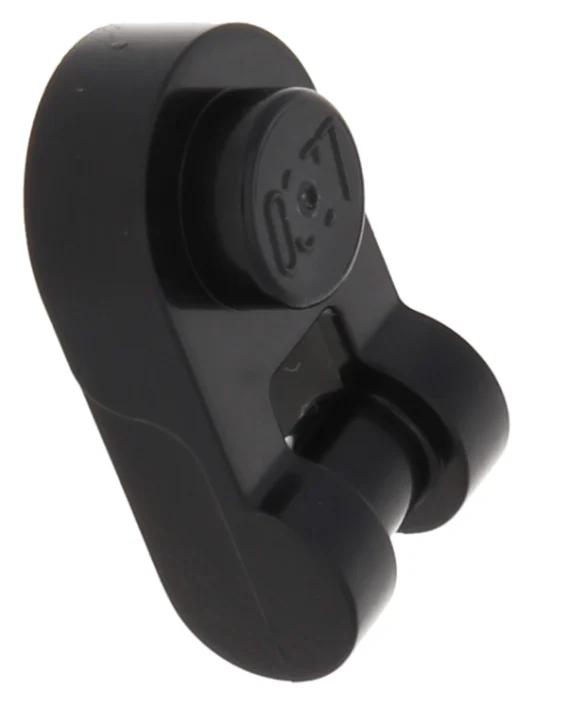 @boyfriend.xmi uploaded the original video around the same time the multiplayer video game Among Us reached peak popularity.
Among Us was released in 2018 by Innersloth, an American game studio.
However, in 2020, various well-known Twitch and YouTube streamers drew attention to the game as a way to connect with fellow gamers.
Almost instantly, the game became all that anyone could talk about, enjoyed by kids and adults alike.
In Among Us, one or two players (depending on how many people are playing) are anonymously assigned as killers and have to try and kill the rest of the players.
All the while, the innocent players must complete tasks and try to vote off who they think the killers are.
Or, in other words, who they think is suspicious.
"Sus" became a commonly used abbreviation in Among Us chats for players to communicate who they thought were suspicious and should be voted off.
@boyfriend.xmi's original caption of "when Lego piece 26047 is sus" refers to the shape of piece 26047 and the well-used abbreviation in the game itself.
Once the video went viral, the memes started appearing, warning people not to google LEGO piece 26047 because it was "sus".
What Colours Does LEGO Piece 26047 Come In?
One of the main factors that fueled so many memes about LEGO piece 26047 was the assortment of colors that the piece is available in.
LEGO piece 26047 is available in 11 colors:
Black
Dark blue
Dark bluish gray
Dark turquoise
Green
Light bluish gray
Nougat
Reddish brown
Sand green
White
Pearl gold
Coincidently, most of these colors are also used as character colors in the Among Us game. For example, white, green, black, and maroon (or reddish brown).
This led to even more comparisons of LEGO piece 26047 and the Among Us characters in the form of even more memes.
Where Can I Find LEGO Piece 26047?
If you are an Among Us fan or simply want to own a LEGO piece 26047 to laugh at whenever you want, then good news! Piece 26047 is not a very hard element to find.
The piece was first featured in various 2016 LEGO sets. Ranging from the LEGO Ninjago 70596 Day of the Departed set to the LEGO Dimensions 71246 Adventure Time set.
Since its first appearance, LEGO piece 26047 has featured in 505 sets and 22 Minifigure packs.
Some of the more recent sets you can buy that include piece 26047 are the 2022 LEGO Star Wars 75320 Snowtrooper Battle Pack and LEGO Monkie Kid 80035 Monkie Kid's Galactic Explorer set.
LEGO piece 26047 is structurally beneficial in LEGO sets because of its single tile bar handle.
As such, it will likely continue to show up in future LEGO sets, keeping the Among Us meme alive.
Read more: 2023 LEGO Star Wars Sets Lineup