Secret Note #19 is a distinctive clue in Stardew Valley, pointing players towards the elusive Solid Gold Lewis statue. Originally part of the game, the statue was removed at one point but made its triumphant return with the 1.4 update, hidden behind the shroud of this special note.
For adventurers eager to add a rare artifact to their collection, seeking out Secret Note #19 is a must. Not only does this quest offer a fun challenge, but uncovering the statue also presents an opportunity to discover another secret – one that might just add a little extra gold to your pocket. The journey to find the Solid Gold Lewis statue promises both a unique prize and a rewarding experience.
Table of Contents
Secret Note 19 Solution
There are 25 notes in total. Each contains a different little puzzle that can be solved for prizes ranging from unique items and character introductions to funny cutscenes with the villagers.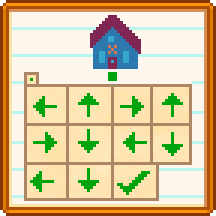 Secret Note 19 provides a series of directions that begin at 1 Willow Lane, the home of Jodi, Vincent, Sam, and Kent. To locate the statue, players need to follow these directions until they encounter an obstacle. When executed accurately, this route will lead you to the backyard of the Mayor's Manor.
While deciphering and following the directions independently can be a gratifying challenge, we've provided a detailed walkthrough below for those who might find themselves at an impasse.
Step-By-Step Directions
Step One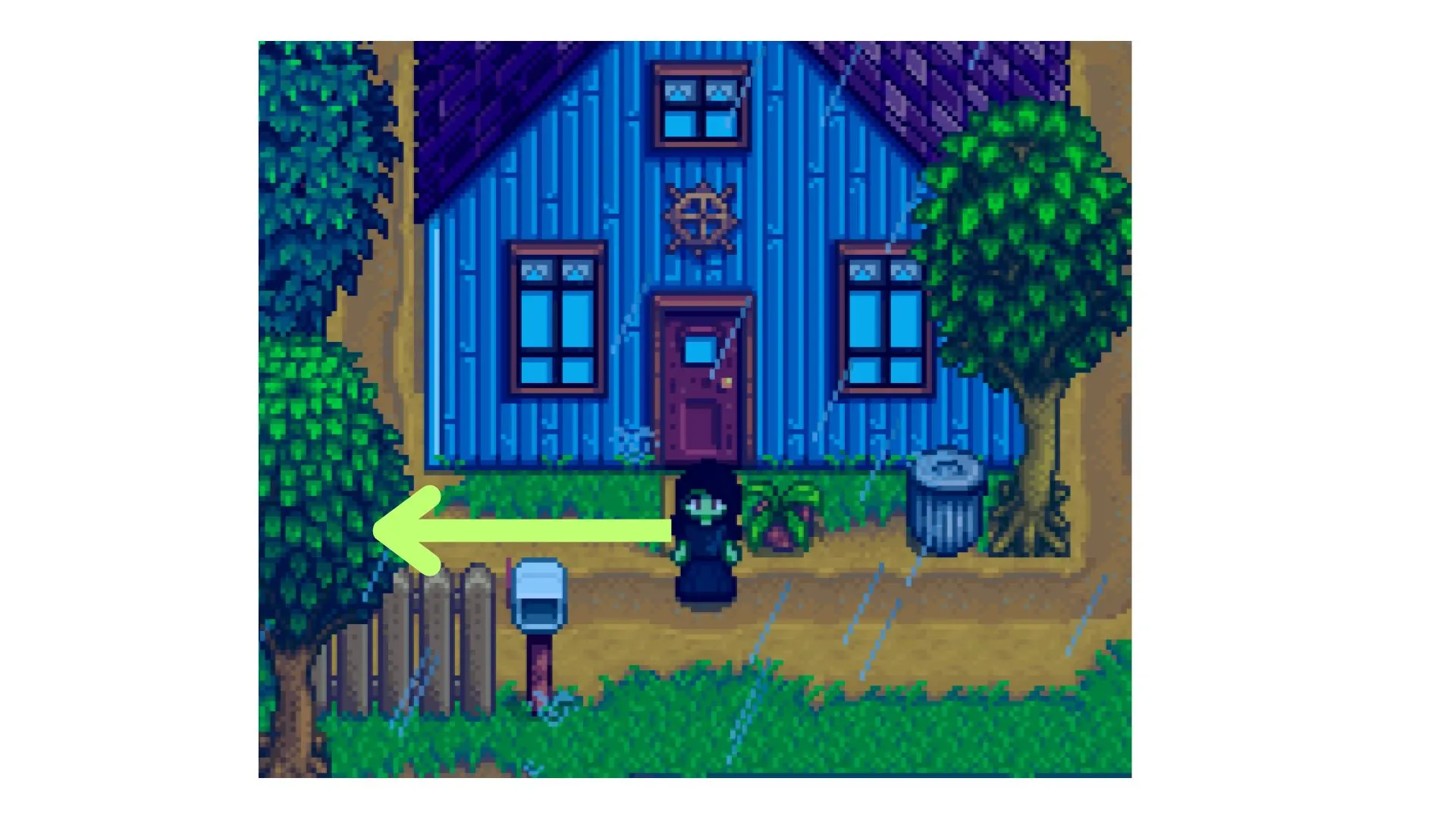 Your starting point is the doorstep of 1 Willow Lane. Follow the path left a few paces, ensuring you stay close to the front yard fence.
Step Two
With the fence as your guide, make your way upwards. You'll soon find yourself adjacent to the left corner of the backyard fence.
Step Three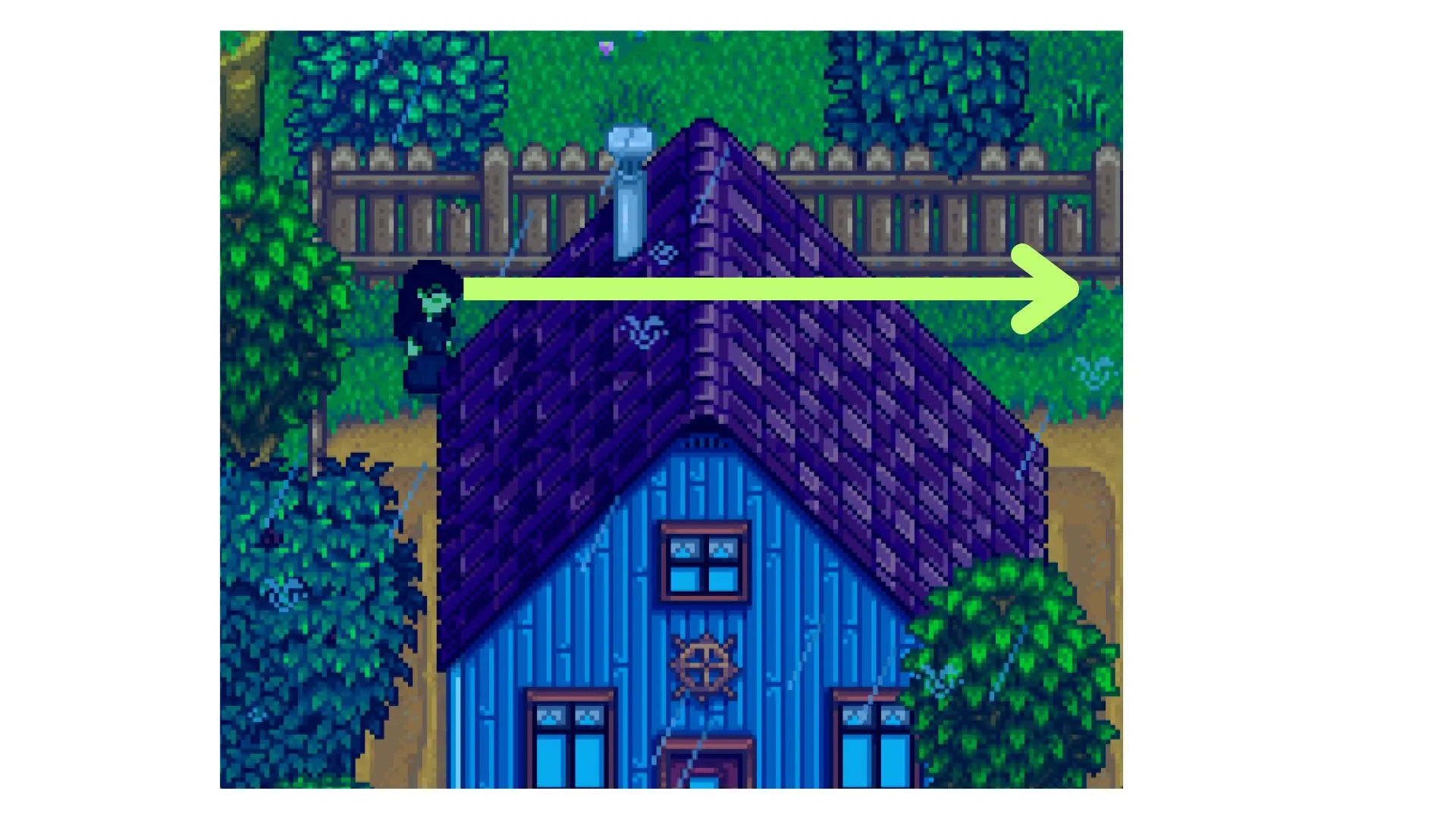 Turning right, keep walking and let the fence guide your path. Before long, you'll come upon the exit out of the family's backyard.
Step Four
Move upwards from the entrance, stopping once you reach a little stone, right before the tree.
Step Five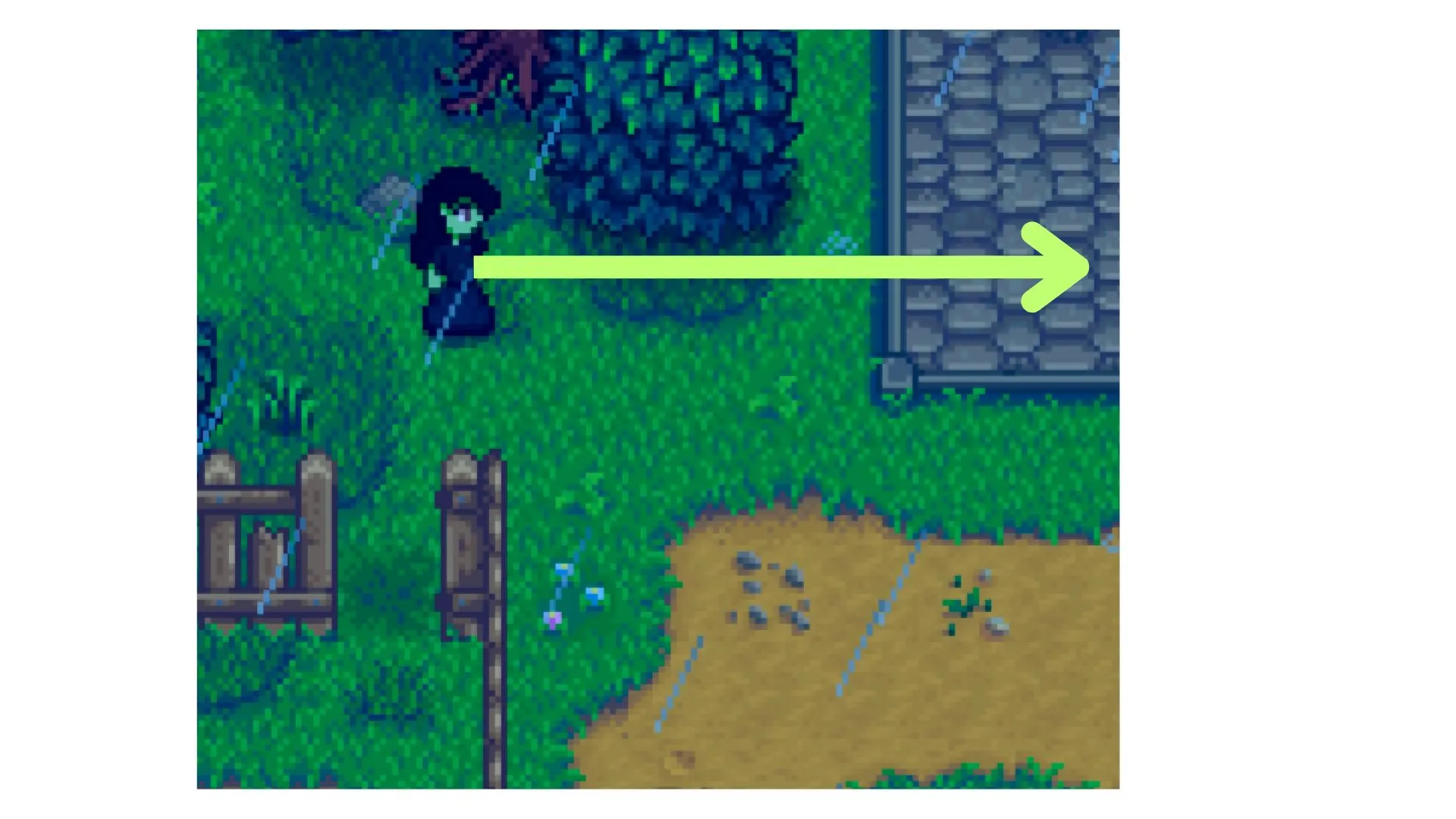 Head right, walking along the path for as long as you can until the riverbank stops you.
Step Six
Move a few steps southward along the riverbank until you spot a noticeable dip or indentation.
Step Seven
From the dip, turn left and follow the path until you come upon the fence of Mayor Lewis's manor.
Step Eight
From the fence, head south a few paces until you bump into the mayor's parked truck.
Step Nine
Turn left, and continue until your character disappears behind the Mayor's house.
Locating the Prize

Move a bit down from where you stand, and start searching the nearby area. With a bit of persistence, you'll uncover Lewis's golden statue!
What to do with the Statue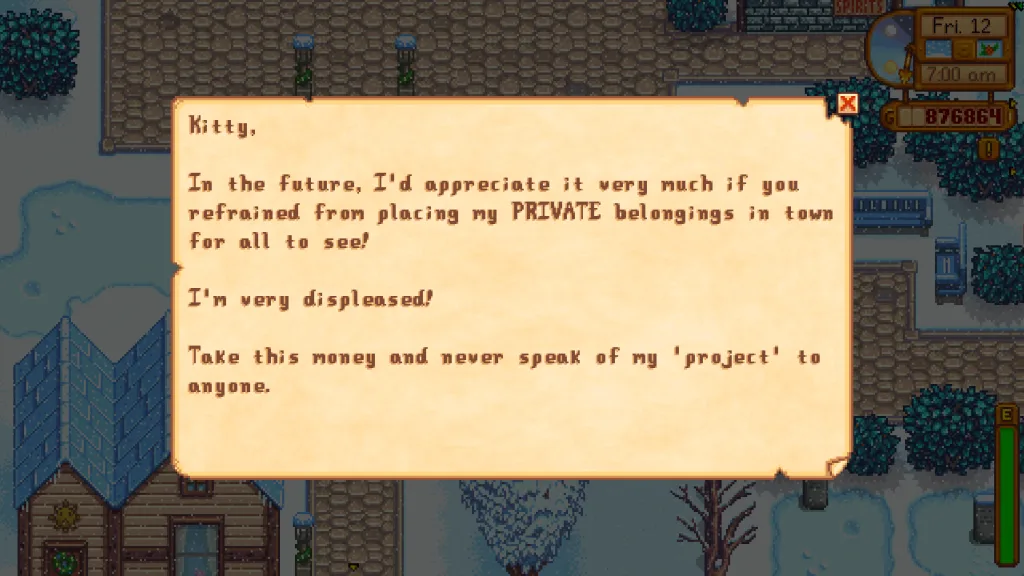 Once you have the statue, you can earn some money and an additional secret by placing it anywhere in Pelican Town (as long as it will not be destroyed by a character running over it). If you do so, the next morning, you will receive an unsigned note that asks you to keep the statue a secret.
You will also receive 750g, and the statue will appear either in Lewis's bedroom or, 10% of the time, in Marnie's bedroom. Though you can place the statue as many times as you like, you will only get the money from doing so once.
The Solid Gold Lewis statue can be placed and removed from Pelican Town as many times as you like. Each time you do this, it will be replaced by a Rotten Plant. However, the player will only receive the unsigned letter once.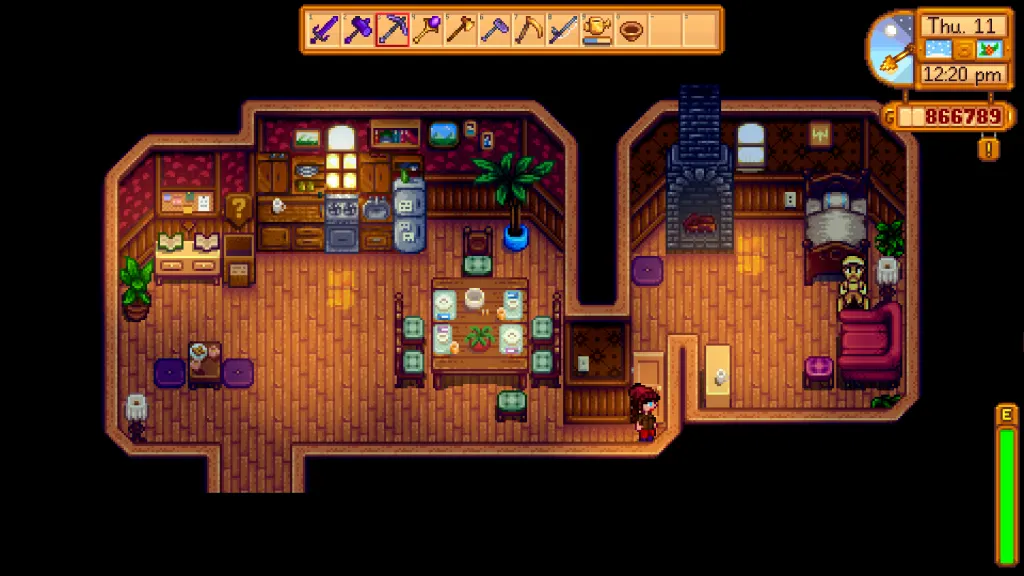 Where to Find Secret Note 19
Secret Notes need to firstly be unlocked. To unlock them, walk to the Bus Stop from The Farm during Winter between 6am and 4pm and you will see a cutscene in which a "Shadow Guy" (this could be Krobus) startles and runs away. The quest "A Winter Mystery" will be added to your journal.
Secret notes appear randomly, in no set order. They can be found in:
| Activity | Chance of Finding a Secret Note |
| --- | --- |
| Weeds | 0.9% |
| Loot drops from monsters | 3.3% |
| Chopping down trees | 0.5% per axe hit |
| Fishing | 8% (replaces trash) |
| Artifact spot | 11% (after artifacts and winter foraging) |
| Collecting stone | 0.75% |
| Resource clump | 5% |
| Meteorites | 5% |
| Giant crops | 100% |
Chance of Discovering Secret Notes
The probability of success is a linear function of the number of notes found, where there's an 80% chance of success if no notes have been found, and a 12% chance of success if all but one have been found.

Stardew Valley Wiki
It is important to note that these are just the base chances of finding a secret note. The actual chance of finding a secret note will be affected by your luck stat. If you have a high luck stat, you will be more likely to find a secret note.