The Secret Notes in Stardew Valley hold a variety of mysteries and puzzles that can lead the player to some beneficial items and scenes.
Secret Note 20 offers the player a chance to up their luck stat permanently by following the directions of a puzzle and offering a rabbit's foot to the driver of the truck beside either Joja Mart or the Movie Theater.
Here's how to solve Secret Note 20 in Stardew Valley.
What is Secret Note 20 in Stardew Valley?
Secret Note 20 is one of the notes that can be found during the A Winter Mystery quest that the player activates in Winter of Year One.
This note depicts the town square in Pelican Town, as well as a set of directions.
Secret Note 20 Solution
As with Secret Note 19 and many others, Secret Note 20 depicts the instructions for a particular root that the player must take in order to gain some item or prize.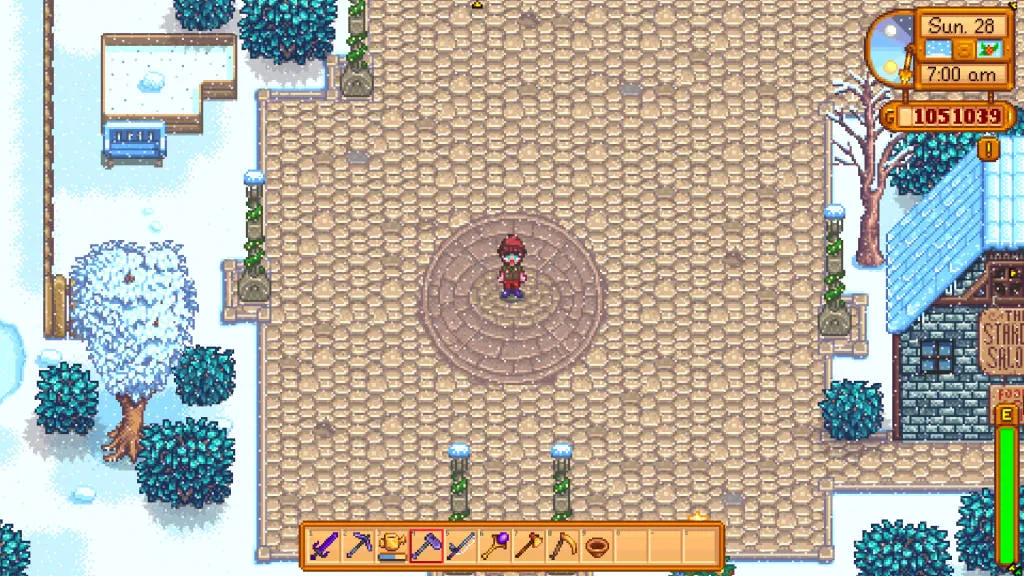 To follow the instructions depicted, the player should stand on the indicated green starting point – directly in the center of the town square in Pelican Town.
Then, follow the directions by moving as far as you can in a straight line; when you hit a barrier, such as an object or map edge, move on to the next direction.
Eventually, the player will reach the truck on the other side of either Joja Mart or, if the Community Center has been completed, the Movie Theater. The driver of the truck will ask for a rabbit's foot.
You can get a rabbit's foot by raising rabbits or as a drop from Serpents in the skull caverns. You can also get one from the Traveling Cart.
If the player brings the truck driver a rabbit's foot, they will receive the Special Charm, which permanently boosts the player's luck stat in the game.
Read more: How to Get Rabbit's Foot and What Does it Do?
Read more: Secret Note 11 Explained