Though Jujutsu Kaisen only has 1 season up to this point, fans are crazy for the show's dynamic characters and narratives.
Some of the character's heights were already confirmed in the original Jujutsu Kaisen manga series, while others can be guessed based on context clues within the anime itself.
Jujutsu Kaisen's main protagonist, Yuji Itadori, is a solid 5'8″ (172.7 cm). This sets the standard height for the series, creating a cast of typically quite tall characters compared to other anime characters.
The other two protagonists – Megumi Fushiguro and Nobara Kugisaki – are 5'9″ (175.3 cm) and 5'3″ (160 cm), respectively.
Despite being drastically different in height, they both lend ample support to Yuji and are just as powerful as each other.
Mahito's standard form stands at 5'10" 1/2 (179.1 cm), but with the ability to alter his height to suit his needs, he has the potential to be the tallest and the shortest character in Jujutsu Kaisen.
Before one fateful day, Yuji Itadori lived a normal, average life. But after swallowing a finger of the King of Curses, Yuji is forced into the dangerous and deadly world of sorcerers and curses.
Becoming the new vessel of Saukuna means that Yuji has to learn how to control the most powerful curse to ever exist without destroying himself in the process.
Luckily, many other students at Tokyo Jujutsu High are more than happy to lend Yuji a helping hand.
Jujutsu Kaisen Character Height Chart
The heights in feet and cm of the Jujutsu Kaisen main characters are listed below.
| Character | Height |
| --- | --- |
| Yuji Itadori | 5'8″ (172.7 cm) |
| Megumi Fushiguro | 5'9″ (175.3 cm) |
| Nobara Kugisaki | 5'3″ (160 cm) |
| Satoru Gojo | 6'3″ (190.5 cm) |
| Maki Zenin | 5'7″ (170.2 cm) |
| Toge Inumaki | 5'5″ (165.1 cm) |
| Panda | 6'7″ (200.7 cm) |
| Yuta Okkotsu | 5'9″ (175.3 cm) |
| Sukuna | 5'8″ (172.7 cm) |
| Mahito | 5'10" 1/2 (179.1 cm) |
| Kento Nanami | 6″ 1/2 (184.2 cm) |
| Suguru Geto | 6'3″ (190.5 cm) |
| Masamichi Yaga | 6'3″ 1/2 (191.8 cm) |
| Mai Zenin | 5'7″ (170.2 cm) |
| Aoi Todo | 6'3″ (190.5 cm) |
Read more: How Old are the Jujutsu Kaisen Characters
Yuji Itadori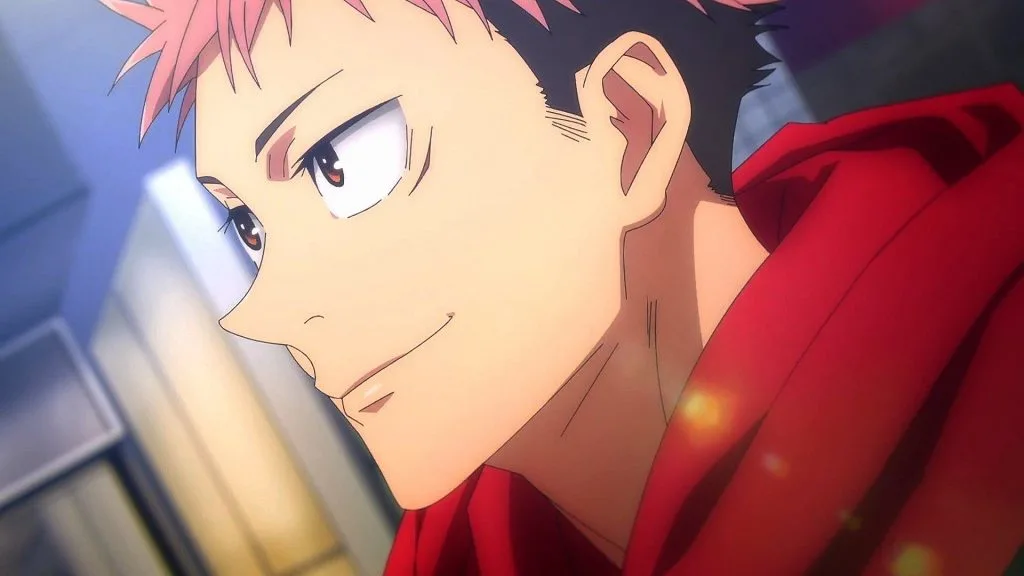 Standing at 5'8″ (172.7cm), Yuji Itadori is a capable and robust vessel for the King of Curses, even though his story starts as an ordinary boy living a normal life.
Yuji's skills are aided by his physical build, from his excelled hand-to-hand combat to his enhanced speed, the second of which makes him a great track athlete. You would not be able to tell much of Yuji's physical abilities from looks alone, as he prefers to wear baggy clothes.
As far as the main protagonists go, Yuji has a solid moral compass. He has a genuine care for everyone regardless of their actions. He refuses to kill, believing that everyone deserves a proper death. But when it comes to his self-preservation, Yuji is lacking.
Megumi Fushiguro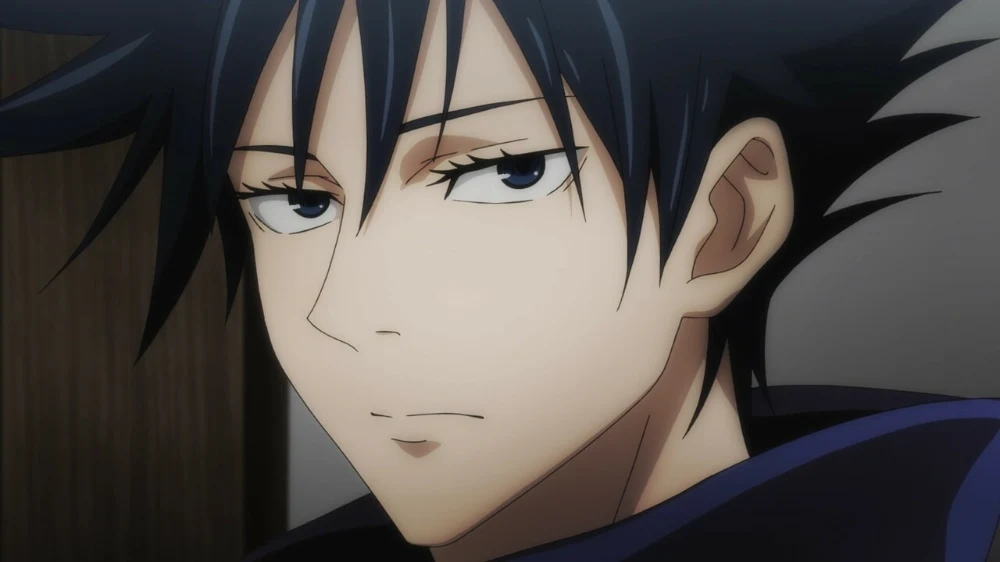 Megumi Fushiguro is 5'9″ (175.3 cm), making him only an inch taller than Yuji. Together, Megumi and Yuji make quite the pairing as first years at Tokyo Jujutsu High. Physically they are very similar, but personality-wise, they differ substantially.
Where Yuji is unwilling to take a human life, Megumi believes that criminals and murderers are deserving of punishment. Though this is quite a bleak take, Megumi does care a lot about those he considered suitable, fuelled to achieve the title of sorcerer by the need to help disadvantaged people.
Nobara Kugisaki
Nobara Kugisaki is only 5'3″ (160 cm), making her the smallest of Jujutsu Kaisen's main 3 protagonists. But Nobara never lets her physical disadvantage over her first-year peers deter her from reaching her goals.
Before she started school, Nobara knew a lot about the theories taught at Tokyo Jujutsu High and has to work harder than others to make her physical skills match her mental. But her hard work pays off! Nobara's confidence in her potential gives her all the motivation to be the best.
Satoru Gojo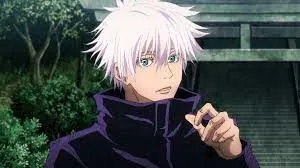 It is not just Satoru Gojo's towering 6'3″ (190.5 cm) build that makes him a fierce teacher but also his experience. His height can make his students wary of him, but they soon warm up to Satoru's playfulness and tough love.
Satoru knows how good of a sorcerer he is and knows that his reputation is as commanding as his sorcery abilities. As such, Satoru is by far the most powerful sorcerer in Jujutsu Kaisen, giving him a political influence that makes him arrogant at times.
Maki Zenin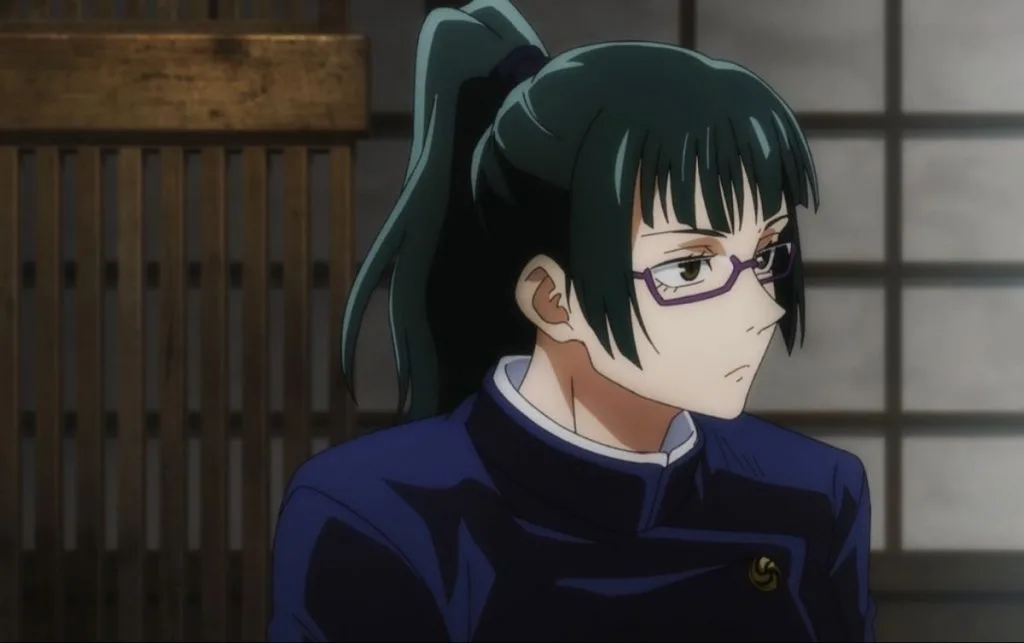 Maki Zenin is on the taller side for the women in Jujutsu Kaisen at 5'7″ (170.2 cm). As a second-year at Tokoyo Jujutsu High, Maki is a supportive guide for the first years, though many of them are taller than her. Maki doesn't hesitate to display her abilities to earn their respect and awe.
As a fellow ex-Zenin clan member, Maki is particularly drawn to Megumi. Maki developed a strong will while living under such an oppressive clan (and made to feel lesser as she couldn't see curses). This often makes her seem blunt and cold. However, Megumi matches her well in this respect.
Toge Inumaki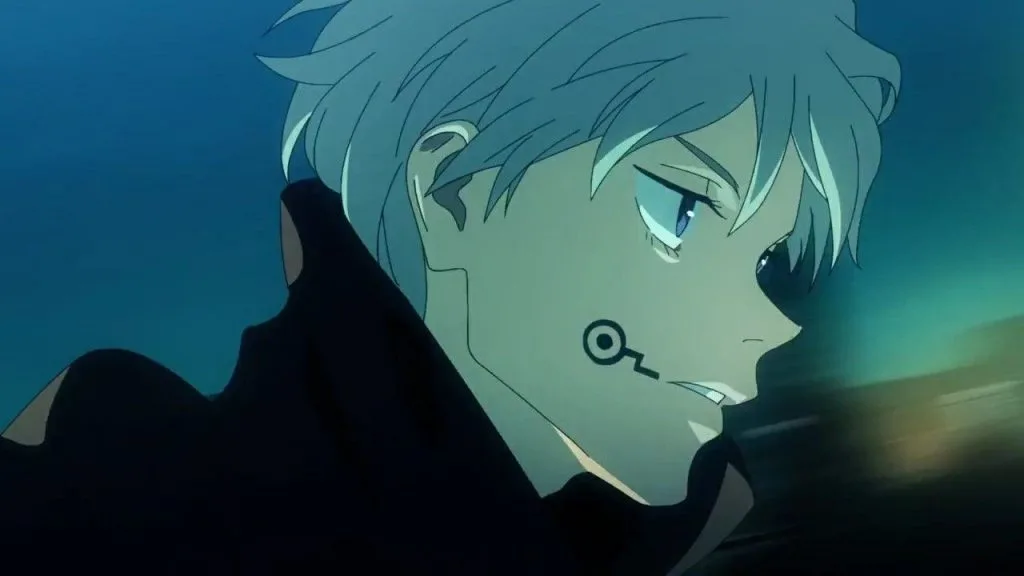 Toge Inumaki may be one of the older students as a second-year at Tokyo Jujutsu High, but he is only 5'5″ (165.1 cm), making him the shortest boy in the whole school. Some write Toge off as useless because of his height and speech impairment. But this is not true at all.
It is Toge's wit and intelligence that makes him a powerful sorcerer. He may have difficulty expressing his thoughts verbally, however, Toge is a semi-grade 1 sorcerer, making him one of the best students at Jujutsu High.
Panda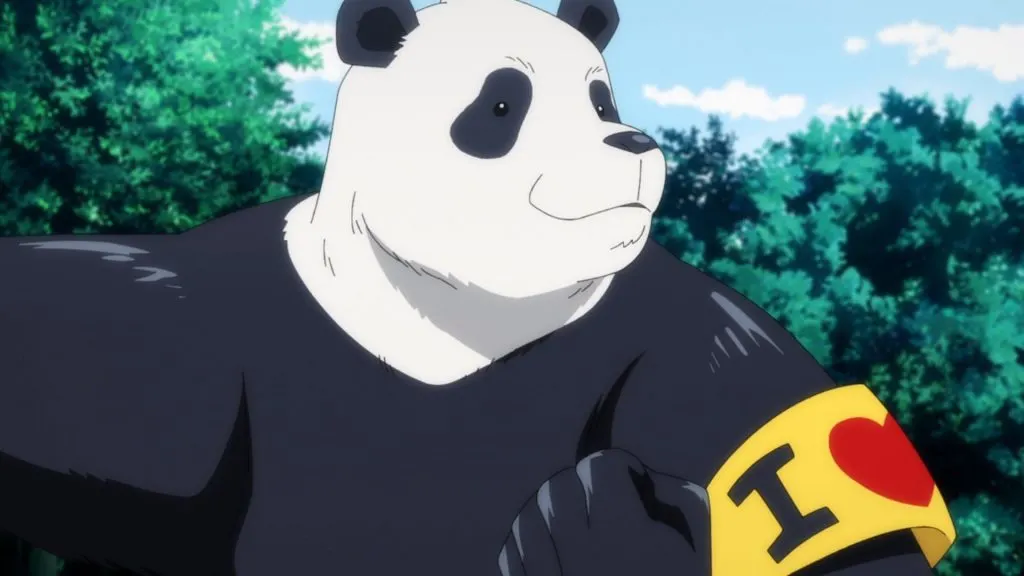 Panda has the cursed body of a 6'7″ (200.7 cm) panda bear, as his name would suggest. This gives Panda brute strength to run through a solid brick wall with no problems. But Panda is also knowledgeable.
Though he stands out from the other students (even by Tokyo Jujutsu High standards), Panda is more a cuddly bear than a savage animal. He is hard to make angry and is very protective of his friends.
Yuta Okkotsu
Compared to other students at Jujutsu High, Yuta Okkotsu is relatively tall, measuring 5'9″ (175.3 cm). He is the main protagonist of the manga's prequel series but is more of a supporting character in Jujutsu Kaisen.
It is clear from the dark eye bags and general weary demeanor that Yuta has been through a lot when he is introduced in the Jujutsu Kaisen anime series. He may be 5'9," but his drooping posture makes him appear much smaller and far more vulnerable than he is.
Still, his worries and responsibilities don't stop Yuta from being a generally lovely person even when he is tasked with killing Yuji.
Sukuna
While occupying Yuji, Sukuna is 5'8″ (172.7 cm). It is difficult to determine how tall Sukuna truly is as he takes on the form of whoever he is inhabiting at the time.
Though he is the same height as Yuji, Sukuna's pure power as the King of Curses makes him much more intimidating than Yuji. When he inhabits a vessel, the body carries several of Sukuna's marks, such as two solid lines on their wrists and biceps that brands them as Sukuna's vessel.
So, while Sukuna is only as tall as his vessel, his title and markings make him seem much larger than life.
Mahito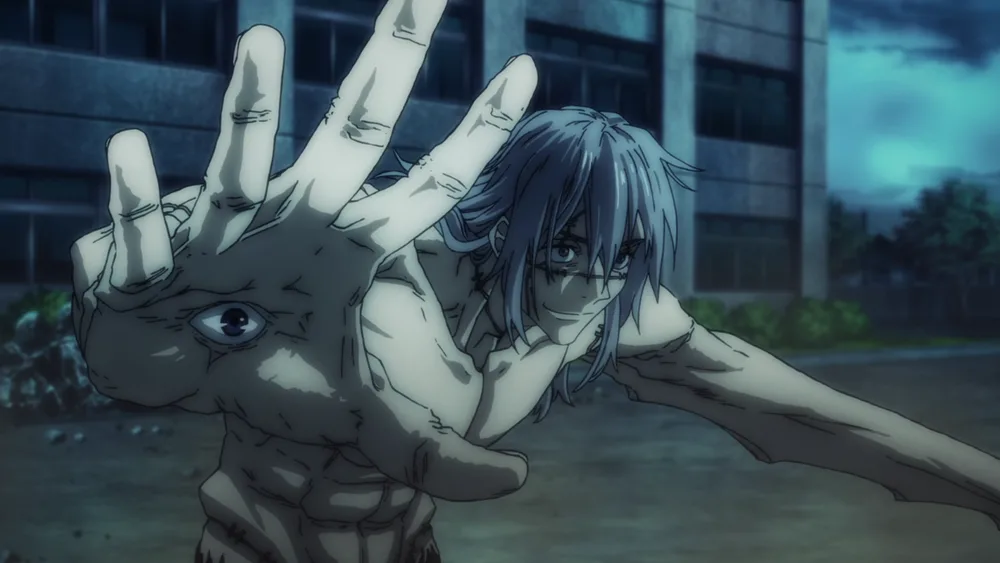 5'10" 1/2 (179.1 cm) is Mahito's standard height, but he does have the unique ability to change his soul however he wants. This means that he can change his height at will though he rarely does.
For most Jujutsu Kaisen, Mahito takes on the appearance of a patch-worked 20 or so year old. The noticeable height difference between Mahito and Yuji only works to set the two further apart, emphasizing their moralistic differences despite Yuji having the King of Curses residing inside him.
Kento Nanami
Kento Nanami is taller than most of the students at Tokyo Jujutsu High at 6″ 1/2 (184.2 cm). His broad shoulders and stable build make him more suited for a sorcerer's life than the office worker that he was in his years after graduating from Jujutsu High.
His indifferent and often blunt personality would make Kento seem off-putting to his students, but Kento is disliked rather than feared at Jujutsu High. Kento treats his students like children as he stresses that many are rushing to end their youth and become a sorcerer. Something Kento regrets doing himself.
Suguru Geto
Suguru Geto and Satoru are matched at 6'3″ (190.5 cm) when it comes to height. But while Satoru is playful and kind, using his height to protect others, Suguru is cruel.
He was expelled from Jujutsu High for murdering more than 100 humans in a single night. From then on, Suguru became even wilder. He was always slimmer than other students, making him seem taller than he is, but Suguru only seems to become more looming as the series progresses.
Masamichi Yaga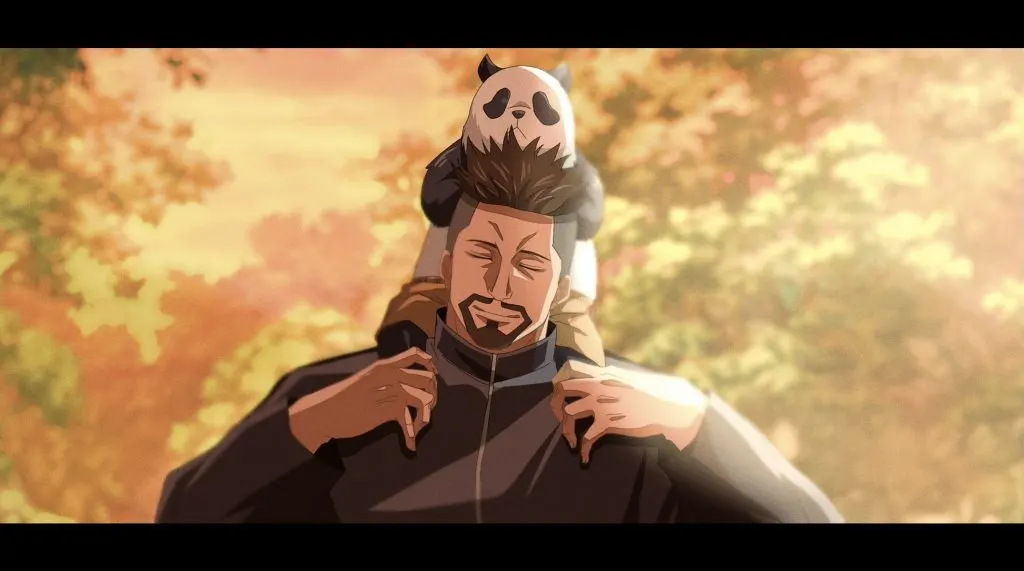 One of the oldest, non-cursed characters, Masamichi Yaga is 6'3″ 1/2 (191.8 cm). He towers over pretty much every student at Tokyo Jujutsu High, aside from Panda, whom he is responsible for creating. This gives him a natural command over his students.
Masamichi's tendency to wear dark sunglasses and his stern rather than inspiring methods make most students at the school wary of him. Especially Yuji, who is rejected by Masamichi before he is given the opportunity to learn.
Mai Zenin
At 5'7″ (170.2 cm), Mai Zenin is the same height as her sister Maki. This makes sense, considering that they are twins. While their heights may be the same, Mai and Maki are distinguishable by how they interact with others and present themselves.
The sisters are both in their second year at Jujutsu High, but Mai is ranked a grade higher than Maki. However, Mai had no actual desire to become a sorcerer in the first place, taking that resentment out on anyone she meets.
Aoi Todo
Though he is 10 years younger than Satoru, Aoi Todo is the same height at 6'3″ (190.5 cm). Aoi's build is very filled out, with a solid body to match his sheer strength – a body that he loves to show off even in the most inappropriate situations.
Aoi is as close as the Jujutsu Kaisen series gets to the typical jock stereotype. He is girl-obsessed and ready to fight anyone at the drop of a hat. For this and his build, Aoi is not favored by the other students at Kyoto Jujutsu High.