While the collection of Disney characters is vast, did you know that there are only two Disney characters with names starting with U?
The Disney characters that start with U are Ursula, the sea witch in the Little Mermaid, and Ugo, Luca's eccentric uncle.
A B C D E F G H I J K L M N O P Q R S T U V W X Y Z
Ugo (Luca)
Ugo is a sea monster that lives in the deep water and is the uncle of Luca.
He only comes up from the depths occasionally, and this time to help Luca's parents convince him just how dangerous life on the surface is.
Ugo was also fascinated with the surface when he was young, and it was following a near-death experience that he returned to the deepest parts of the ocean.
Read more: Characters of Luca Analysed, including Heights and Ages!
Ursula (The Little Mermaid)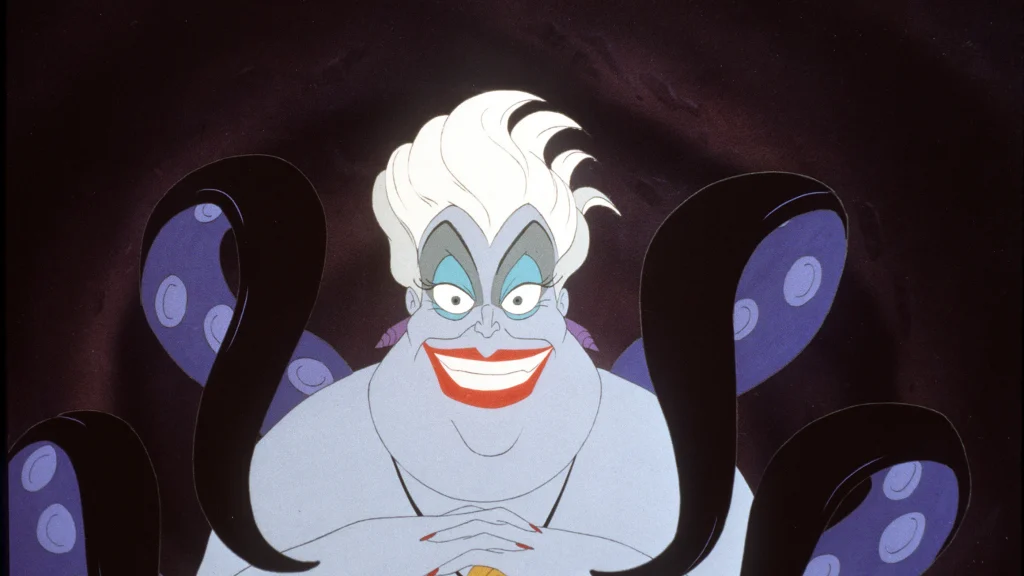 Ursula is a sea witch who covets the power of king Triton.
She takes advantage of Ariel's interest in the human world and her love for Prince Eric to make a deal with her. She will give Ariel legs in return for her voice.
But if she fails to gain the prince's love before Ursula's deadline, her soul will belong to the witch forever.
Of course, Ursula has no intention of leaving her plan to chance. She works hard to distract Eric from Ariel.